WATCH: John Cena Reveals Hilarious Character Trait of The Peacemaker
Published 01/11/2022, 8:00 AM EST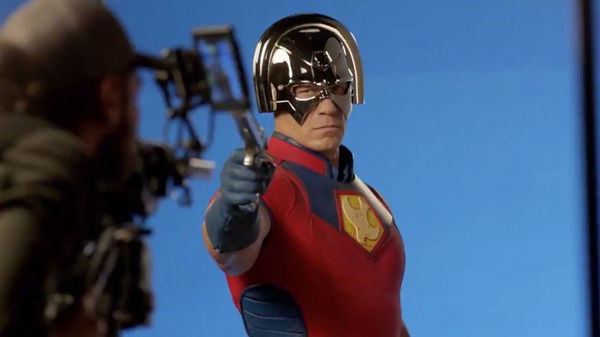 ---
---
John Cena took on an interesting role when he signed to be The Peacemaker in Suicide Squad 2. The character's only goal is to attain peace, by hook or by crook. He will slaughter any man, woman, and child necessary to achieve peace. However, he has his rules.
ADVERTISEMENT
Article continues below this ad
In a recent clip from his Peacemaker series, John Cena narrowed down upon one of the rules his character has. He refuses to use machinery or weapons which do not have his Dove of Peace sign on it.
ADVERTISEMENT
Article continues below this ad
Therefore, when he is handed a sniper gun with the emblem engraved, he proceeds to draw it himself. Not satisfied with it but he does what he can!
John Cena resumed his Hollywood schedule after SummerSlam 2021
When The Champ returned at WWE Money in the Bank 2021, he paused all Hollywood and other schedules. He did not want to disappoint any fan who purchased a ticket to see him perform in WWE and he wasn't there.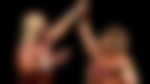 Therefore, even when WWE offered him to choose a few dates as per his schedules, he decided to work on all the dates instead. As a result, he traveled from arena to arena and worked on all the dates possible. He may not have been present on WWE Television for each show, but he was working dark matches and house shows.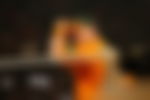 He worked at the SummerSlam 2021 main event against Roman Reigns for the WWE Universal Championship. Reigns defeated him and Cena bid the WWE Universe a fond farewell.
ADVERTISEMENT
Article continues below this ad
Read This Story: Stone Cold Steve Austin Recalls Vince McMahon Botching and Laying Him in a Pool of Blood: "I'll Never Forget That"
While it's possible, he will return to WWE sometime in the future again. For now, he has resumed his Hollywood schedules.
ADVERTISEMENT
Article continues below this ad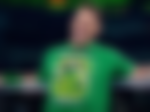 The Peacemaker series was one such project in the pipeline. He bagged the series sometime after Suicide Squad, making it the first series for him. It's unknown exactly when John Cena plans to come back to WWE next. It's unlikely his match against Roman Reigns at SummerSlam 2021 was his last official match.