WATCH: Johnny Gargano and Candice LeRae's Child's Hilarious Gender Reveal
Published 09/16/2021, 2:59 PM EDT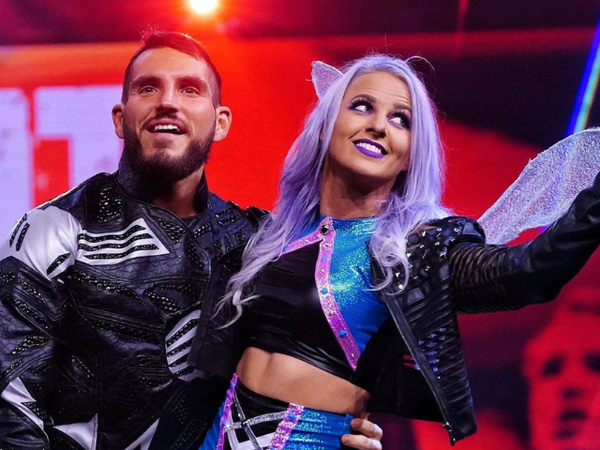 ---
---
Johnny Gargano and Candice LeRae took to social media to reveal the gender of their baby. They released a video of where their dog is the one who ends up bursting the balloon to reveal the gender.
ADVERTISEMENT
Article continues below this ad
IT'S A BOY!
When the balloon burst, only one of them was actually happy. But not because of the colour, but because of how it went down! In a comical moment, when their dog burst the balloon, Candice LeRae got covered in blue powder, revealing the gender. She would have expressed her joy had she not been covered with the powder.
ADVERTISEMENT
Article continues below this ad
On the other hand, Johnny Gargano's face lit up when he saw the colour. He wanted to hug his wife, but decided against it considering her situation!
Well, it's good to know the happy couple will soon have a little fellow joining the family.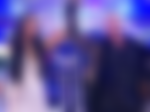 Johnny Gargano and Candice LeRae's contracts expire soon
Reportedly, Gargano's contract is ending in December 2021. Whether he will sign another contract or not hasn't been revealed yet. As the time comes, fans will know more about what the former NXT Champion decides to do.
He's always got other options if WWE and he cannot successfully negotiate the terms of his contract. Several former WWE Superstars have moved to another company after the company failed to negotiate a new contract. Therefore, Gargano will probably keep his options open before signing a next contract with WWE.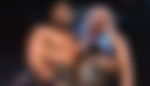 Coming to Candice LeRae, her contract expires in 2022. She plans to continue being on WWE NXT 2.0 as long as she can before she takes a break for pregnancy.
ADVERTISEMENT
Article continues below this ad
Watch This Story: Most Brutal Roman Reigns Moments At Extreme Rules
Considering WWE officials are satisfied with LeRae's performance, they're more than happy to let her stay on television until she takes her break. Nevertheless, she still can't be a part of physical bouts.
ADVERTISEMENT
Article continues below this ad
She's due for February 2022. And her contract ends around September. Hence, given maternity break, she probably would return some time before her contract ends. Or, she could decide not to sign a new contract and let the period run out.
What do you think Johnny Gargano and Candice LeRae should do? Let us know in the comments below.