WATCH: Kevin Owens Brings The Pain With Brutal Piledrivers
Published 07/06/2020, 6:41 AM EDT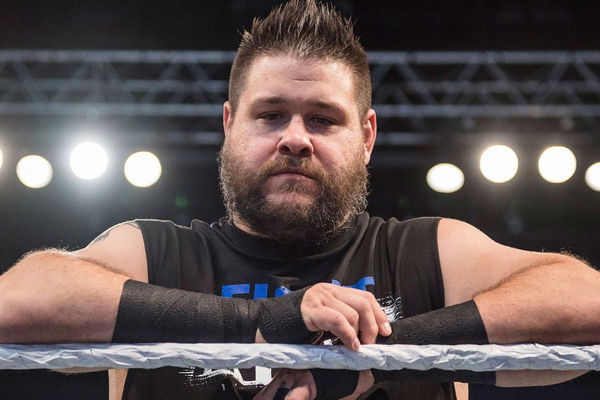 ---
---
In a recent twitter post, WWE Superstar Kevin Owens talked about his banned move and how one wrestler took the pain of it despite an injury sustained during the match.
ADVERTISEMENT
Article continues below this ad
WWE had banned the Piledriver move altogether a long time ago due to its devastating effect on the opponent.
If executed incorrectly, the injury could be fatal. Even if executed correctly, there is a high risk of damage to the skull.
ADVERTISEMENT
Article continues below this ad
WWE was not willing to accept this and forced Superstars to change their finishers. Kevin Owens was one of these. 
Owens' Packaged Piledriver was a brilliant move for his character.
Doing some pretty crazy things in other promotions, Owens managed to make the Packaged Piledriver something close to a Stunner.
However, he was forced to adapt to his new environment, where safety is the primary concern.
In the Twitter post, Kevin Owens recollects a Packaged Piledriver he gave to a Superstar who had his arm broken!
Kevin Owens is not the first Superstar to have his move banned
Eddie Edwards had sustained this painful injury during their match but apparently played it off. He went on to complete the match with Owens.
The 1st piledriver in the clip is to @TheEddieEdwards. He had a broken arm at that point in the match. Nobody knew because he carried on like it was nothing. He wrestled in a ladder match with a full arm cast on the next day.

So underrated.
One of the toughest.
One of the best. https://t.co/SZwewF3kRJ

— Kevin (@FightOwensFight) July 6, 2020
Impressed by this show of strength and resilience, Owens mentions Edwards in his tweet. He refers to him as underrated, and one of the best and toughest in the business.
ADVERTISEMENT
Article continues below this ad
Among the other moves banned that WWE has banned in the past are the brainbuster, the Curb Stomp, and Randy Orton's Punt. Orton has recently brought back his move, but that may be only for the purpose of the storyline.
The ban more or less put Seth Rollins in big brain time to find a new move (again). WWE has even banned chair shots to the head, due to the damage it can cause on impact.
ADVERTISEMENT
Article continues below this ad
The bans have made WWE a smaller place, but safer.
We won't have to see Superstars end their careers because of such injuries anymore. Hopefully, WWE won't have to ban other moves in the future because of execution concerns.