WATCH: Kurt Angle Reveals WWE Chairman Vince McMahon Did Not Apologize When Linda McMahon Filed For Divorce
Published 08/18/2021, 8:30 AM EDT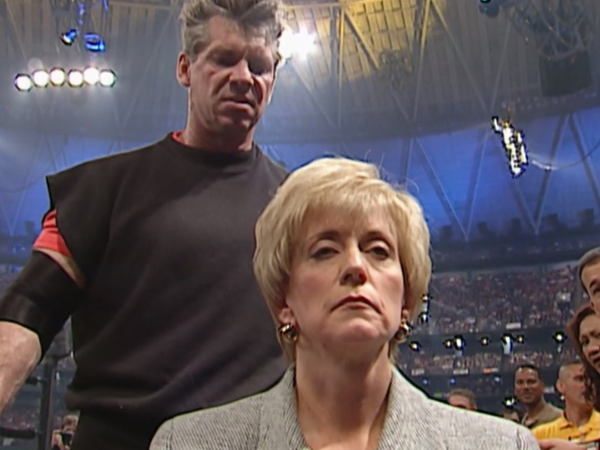 ---
---
Kurt Angle and Paul Bromwell discussed the infamous promo where Linda McMahon sent a lawyer to Vince McMahon, demanding a divorce.
ADVERTISEMENT
Article continues below this ad
According to Kurt Angle, Vince McMahon never used an actor for the segments. He always used real attorneys from the WWE headquarters.
Now, Angle and Stone Cold Steve Austin were present when Linda McMahon arrived with the attorney, delivered the paper, and Linda McMahon blamed Vince McMahon for cheating on her. During this time, Angle and Stone Cold were supposed to be in a heated argument.
ADVERTISEMENT
Article continues below this ad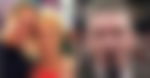 However, they had to be careful not to laugh constantly and mess up. Vince McMahon had imposed a rule where each time they messed up a segment because of laughter, he would penalize them.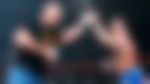 Kurt Angle revealed Vince McMahon never apologized
During the divorce promo, McMahon appeared in the ring himself to address the audience about the accusations made by his wife, Linda. She found him in a compromising position after Torrie Wilson tricked him into believing they would indulge in physical intimacy. Wilson asked her to close his eyes. When he opened them, Linda McMahon was standing in front of him.
"My wife, Linda McMahon, would have you believe that I'm a womanizer, that I'm a philanderer, a skirt chaser, even a letch. And last Monday Night, my wife conspired with WCW Torrie Wilson, and the two of them conspired against me, trying to ruin my reputation. By the way, I wasn't gonna go that far with Torrie Wilson. I admit I may have a little lust in my heart, I may have thought about her."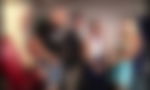 Both Kurt Angle and Paul Bromwell agree that Vince McMahon did not apologize even once, even when he accepted the lust brewing in his heart. As per Kurt, this was classic Vince McMahon.
Angle reminded that even when the odds were against him, Vince McMahon continued claiming this was a conspiracy.
ADVERTISEMENT
Article continues below this ad
Vince McMahon and Linda McMahon married in 1966
Even though the WWE angle on TV showed Linda McMahon filing for divorce, the couple in real-life have been together since they were teenagers.
They met when they were teenagers. They tied the knot when Linda McMahon was 17 years old and Vince McMahon was 20 years old.
ADVERTISEMENT
Article continues below this ad
Watch This Story: The Greatest Moments Wins Of WWE Legend John Cena Part 2
The two of them built WWE, making the company what it is today. While Vince McMahon worked on building wrestling, Linda McMahon worked on promoting, marketing, and recently, focusing on charity.