WATCH: Margot Robbie Reveals She Slept With a Life-size Cutout of John Cena
Published 07/22/2021, 9:30 AM EDT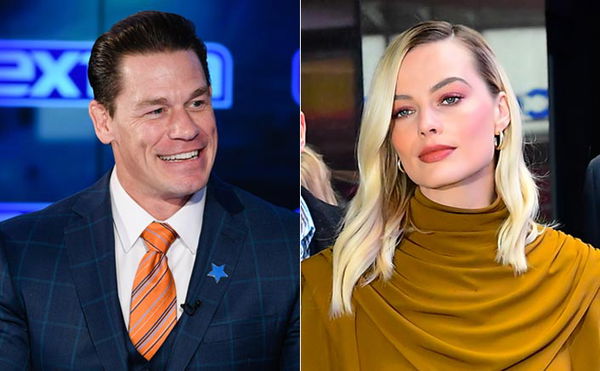 ---
---
John Cena may have come back to WWE but he has not forgotten his Hollywood duties. He appeared on the talk show, Jimmy Kimmel Live! alongside Suicide Squad co-star Margot Robbie and director James Gunn to discuss the upcoming movie.
ADVERTISEMENT
Article continues below this ad
However, this time Black-ish star Anthony Anderson hosted the show. After a few introductory back and forths, Anthony came to Robbie and revealed she and The 16-time World Champion share a 'history' outside of the film.
The audience was excited and Cena was startled by this revelation. Margot then began to tell her story. The Australian actress revealed she used to watch WWE when she was growing up and loved The Undertaker.
ADVERTISEMENT
Article continues below this ad
But like many, she also grew out of it when she was a teenager."As a late teen, early 20s, I had a boyfriend who was obsessed with John Cena," she started the story. "So much so that he dressed as John Cena for his 21st birthday and had a cardboard cutout of John Cena in his bedroom."
 "I slept in a room for two years with a life-sized cardboard cutout of John Cena in the room," she said. "Sometimes I'd wake up in the middle of the night and be like — oh, it's just John Cena, it's okay."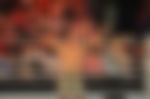 Watch this Story: The Most Must-See Moments from the PG Era of WWE
When Margot learned Cena would be her co-star, she contemplated tell this story to him. "Is that going to be weird? I thought, I'm going to keep that to myself, I'm not going to tell him that would be a weird way to start our working relationship and friendship. "
But within a few seconds of meeting him, she confessed that "I used to sleep in a room with a life-sized cutout of you," Cena was visibly embarrassed with the story.
John Cena was the face of WWE before he went to WWE
In the 2000s, Cena was just getting started with his WWE career. He rose to prominence with his Doctor of Thugonomics gimmick, and for the next decade and so, he became the face of WWE.
His career saw him become a 16-time World Champion and winning almost every title in the company. Last year, fans grew tired of the overdose 'Cenation', Cena left WWE to find his footing in Hollywood.
ADVERTISEMENT
Article continues below this ad
He returned to WWE at Money in the Bank 2021 amidst thunderous applause. Cena, himself was overwhelmed with the response. He is set to face Roman Reigns at SummerSlam next month.
Do you have some crazy stories like Margot? Let us know in the comments below.
ADVERTISEMENT
Article continues below this ad