WATCH: Mark Henry Gets Emotional After Putting On the Iconic Tuxedo of André the Giant
Published 07/04/2021, 11:22 AM EDT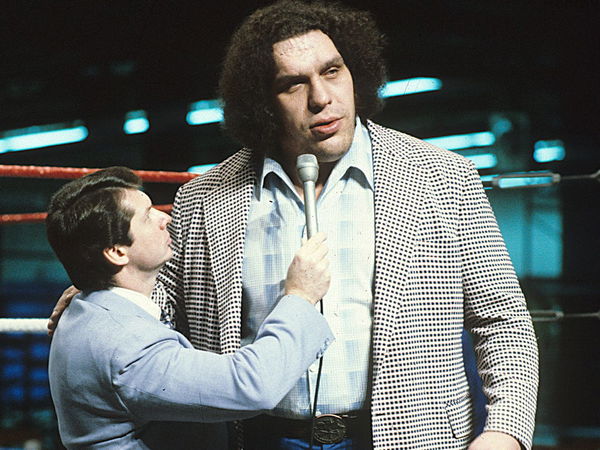 ---
---
WWE Hall of Famer, Mark Henry, went with the team of A&E for an episode of WWE's Most Wanted Treasures to look back at his artifacts and celebrate the career of André the Giant where they came across various items that had a history of its own in the Giant's career.
ADVERTISEMENT
Article continues below this ad
One such item made the powerlifter emotional, and he had to take a quick walk to recollect himself. Henry was with the WWE Archivist, Ben Brown.
Notably, he had invited the former world champion to the warehouse where they have kept and preserved some of André the Giant's artifacts.
ADVERTISEMENT
Article continues below this ad
Mark talked about how André paved the way for all the big guys and how he has so much affection for him, even though they've never met.
Brown was just showing Mark around the warehouse when the latter showed him André's tuxedo jacket and asked Henry to wear it. At first, Henry seemed hesitant, but Brown helped him put on the jacket, anyway.
The moment Henry dawned the jacket, he just couldn't hold his tears back and took off the jacket in respect for the late great André the Giant.
"It's hard to put in words man, like for somebody you don't know that you have that kind of affection for. Big guys throughout history, usually play the bad guy, you know, André was one of the few that people threw roses at. That's why he's a beacon of hope for the big guy."
Watch this story: Nunchucks, Steel Chairs and More: Lethal Weapons WWE Superstars Used in Their Matches
The legacy of André the Giant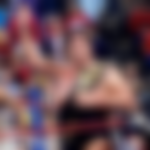 André the Giant, dubbed as 'The 8th Wonder of the World' was the man who made pro-wrestling a global phenomenon in the 70s and 80s. The Giant's heart stopped beating in January 1993 and what's left behind are the stories of how a giant changed the wrestling business for years to come.
André was not just a special attraction at any wrestling promotion, being over 500 pounds, and billed at over 7 feet. He was considered a legitimate threat inside the ring with his tactical grapplings followed by his inhuman show of strength.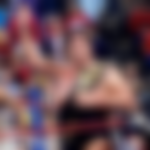 André was unbeaten for almost 15 long years across all the wrestling promotions.
Even though André had multiple highlights throughout his career, his last run as a heel is remembered the most where he faced Hulk Hogan for the world title at WrestleMania 3. This was the first time he was playing a role of a bad guy along with Bobby "The Brain" Heenan.
ADVERTISEMENT
Article continues below this ad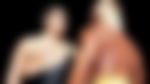 He passed away alone and quietly at 46 in a hotel room in Paris because of a heart attack. He had multiple medical conditions because of his Acromegaly (growth disorder), his major problems were his neck, knees, and ankles.
ADVERTISEMENT
Article continues below this ad