WATCH: Never Seen Before Footage of Edge and Christian Getting Ready for Their Iconic Royal Rumble Return
Published 02/15/2021, 1:10 PM EST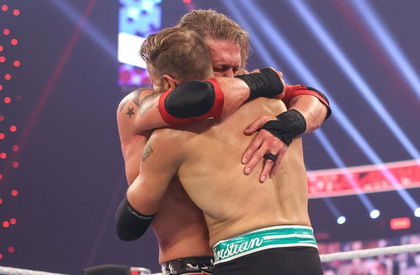 ---
---
Every wrestling fan from the 2000s could not believe their eyes when they saw the unthinkable happen at WWE Royal Rumble 2021. Best friends, WWE Hall of Famer, Edge, and WWE legend, Christian, reunited inside the squared circle after almost a decade.
ADVERTISEMENT
Article continues below this ad
WWE recently posted a sneak peek on the day of the Rumble as the dynamic duo made their way into the Thunderdome. The "Rated-R Superstar" already made his return last year at the PPV; however, this year, he had some different concerns.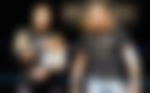 ADVERTISEMENT
Article continues below this ad
While performance and fitness anxiety will be an "ongoing thing" for Edge, he was much calmer this year. He had to adapt to the new reality as the weaknesses are obvious at this stage of his career.
Edge also discussed about the challenge of having the Royal Rumble without a live audience.
"The Rumble is so audience participation. It's based on that. So it's gonna be an interesting challenge, but I think you have to work on the idea of what people at home are gonna be doing."
After Edge, we got to see a never-before-seen side of Christian.
Christian was inspired by Royal Rumble Return of Edge
While the world was shocked by Edge's return last year, Christian was inspired.
"I'd be lying if I said that (Edge's return) didn't kinda plant a little seed in my brain, wondering if maybe there's a possibility; even though our injuries were completely different."
Edge retired in 2011 because of cervical spinal stenosis, while Christian retired in 2015 due to several health issues stemming from concussions. While Christian believed he won't be able to come back, he did.
His thoughts about returning to the ring changed after an altercation with Randy Orton.
"Looking forward to just stepping in there and just feeling that feeling one more time that you can't replicate anywhere else," said Christian.
ADVERTISEMENT
Article continues below this ad
Edge and Christian were undoubtedly the highlights of the Rumble match. Christian gave an immense emotional boost to Edge, leading him to win the Rumble for the second time in his career. Captain Peep also made it to the Final Four.
You can see the WWE Sneak Peek below –
ADVERTISEMENT
Article continues below this ad