WATCH: Nia Jax Completes Match Despite Getting Brutally Busted Open on WWE Raw
Published 08/02/2021, 9:52 PM EDT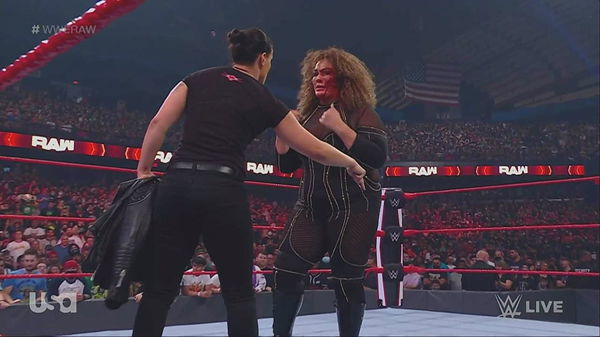 ---
---
Nia Jax has a notorious past of botching moves in the middle of the fight and legitimately hurting her co-workers badly in the process. On this week's Monday Night Raw, Nia Jax got busted open during the match and it was a surprise for everyone.
ADVERTISEMENT
Article continues below this ad
It is not known whether the spot was planned or it was just another example of sloppiness when Nia Jax is involved in a fight.
ADVERTISEMENT
Article continues below this ad
This week's Raw from the Allstate Arena in Chicago, Illinois, featured a match-up between former Raw Women's Champion Rhea Ripley and Nia Jax with Shayna Baszler at the ringside.
Watch this story: John Cena to Brock Lesnar: Six WWE Superstars Who Dared to Mock The Undertaker
It was a first-time-ever match-up. Jax was all fired up and started some trash-talk with Ripley after the bell rang. The two locked up in a classic wrestling stance and Jax took it to the corner, man-handling Rhea.
Nia Jax bleeds profusely
The match-up between the former women's champions was great in terms of physicality, but Nia Jax got busted open halfway through the match.
Ripley was getting the upper hand during the match as she went to the top and nailed a missile dropkick for a close two count on Nia. She then turned it around quickly and went for a powerbomb. But Ripley sat on her shoulder and fought it.
While Jax was stuck, Ripley landed a few punches while she was sitting on her shoulders and turned that into a takedown.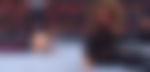 Once the camera zoomed in on Nia, she was seen bleeding from the corner of her eye and seemed really shocked after the spot. She then delivered the running leg drop in the middle of the ring for a close 2 count.
However, Jax continued to fight the match as her face got more bloody. Towards the end of the match, Baszler got on the apron to yell at Ripley.
ADVERTISEMENT
Article continues below this ad
Eventually, Ripley emerged victorious after a hard-fought battle. She won via pinfall and registered her first win against Nia Jax.
ADVERTISEMENT
Article continues below this ad
After the match, Jax yelled at her and was not happy about the distraction. Baszler then left the ring amid the argument, while Nia was still bleeding.