WATCH: One of the Funniest Moment in Royal Rumble History When Titus O' Neil Stole the Show With a Botch
Published 01/30/2021, 12:48 PM EST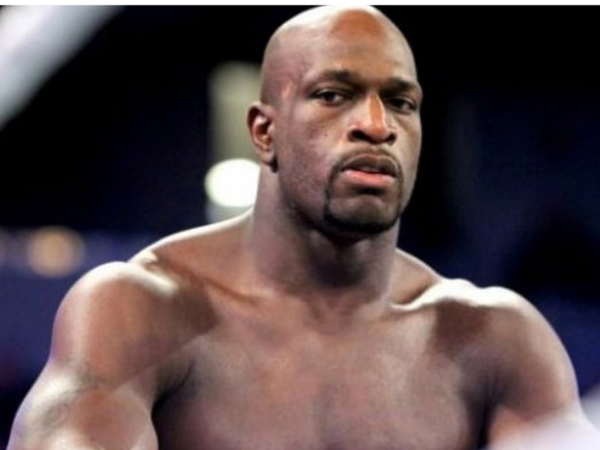 ---
---
Royal Rumble brings many thrills for a casual professional wrestling fan; however, the biggest of them all is to wait in anticipation for the next participant, as the clock ticks to O. Unfortunately for Titus O'Neil, it wasn't his entrance to the arena that put him under the limelight, but his attempt at entering the ring.
ADVERTISEMENT
Article continues below this ad
At the Greatest Royal Rumble, Titus O'Neil entered the ring at number 39 in the 50-man match. The arena turned fiery golden, and O'Neil took a running start on the ramp. Unfortunately, he stumbled and slid right under the ramp.
Of course, he recovered immediately, pushed himself out, and entered the ring. The commentators laughed, the audience was thoroughly entertained, and Superstars reacted in their own ways.
ADVERTISEMENT
Article continues below this ad
Dave Bautista and Natalya Neidhart put a positive spin on the incident. In fact, Titus O'Neil seized the opportunity to turn the situation in his favour.
@TitusONeilWWE Bruh! Enough already! We get it! You're super freaky athletic! You don't have to keep rubbing it in! A lot of people worked really hard for that match and for you to come along and steal the show with your superior athletic ability isn't cool😳… is this working? https://t.co/AzJUIgWkBE

— The Artist Formerly Known as Super Duper Dave (@DaveBautista) April 27, 2018
Titus O'Neil botched at Royal Rumble 2015
At Royal Rumble 2015, O'Neil was a part of another botch.
It so happened that WWE had asked him to get eliminated in a second upon entering the ring, but that didn't happen because of a timing issue.
After entering the ring, it almost took four seconds before Roman Reigns and Dean Ambrose eliminated him. Apparently, Vince McMahon was quite unhappy with this botch.
O'Neil's time at WWE
Keeping aside the botches, O'Neil has had a fairly decent WWE career.
He was the very first 24*7 champion. Next, he won the WWE Raw Tag Team championship alongside Darren Young, and the FCW Florida Tag Team Championship alongside Damien Sandow.
Titus O'Neil led a stable called 'Titus Worldwide' with Apollo Crews and Dana Brooke.
ADVERTISEMENT
Article continues below this ad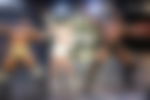 This stable dissolved when Dana Brooke quit. It happened after she blamed the other members of distracting her, which led to her and Ember Moon losing a match against Bayley and Sasha Banks.
Currently, O'Neil performs on WWE Raw. However, he does not make frequent appearances. One of his last appearances was in 2020 when he took part in the Gauntlet match, trying to qualify for the Money in the Bank match.
ADVERTISEMENT
Article continues below this ad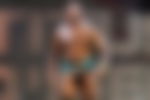 There is no news from the company or from the Superstar about his future in-ring plans. Only time will tell if he will return for other matches.