WATCH: One of the Most Iconic Royal Rumble Moments When WWE Legend Beth Phoenix Eliminated the Great Khali
Published 01/28/2021, 9:30 PM EST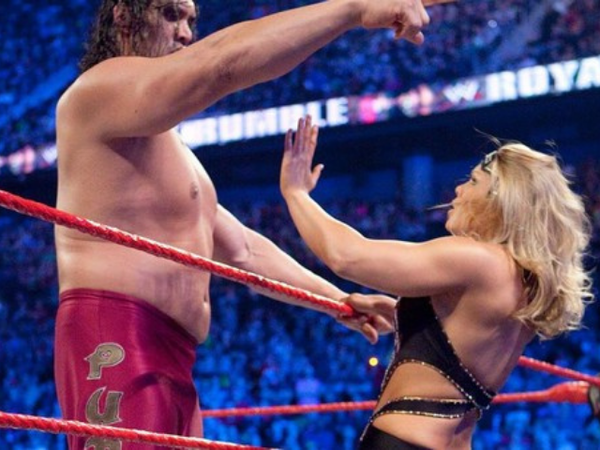 ---
---
WWE has the power to orchestrate some of the most shocking moments inside the ring. In fact, the company chose Royal Rumble 2010, Beth Phoenix, and The Great Khali to show the audience how embracing someone inside the ring can cause devastation.
ADVERTISEMENT
Article continues below this ad
At the Royal Rumble 2010 men's match, Beth Phoenix entered at number six, right after The Great Khali. It was evident that she would not win, but would make an impact, and she did.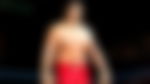 ADVERTISEMENT
Article continues below this ad
The only two Superstars inside the ring at that point were CM Punk and Khali. Khali hit Punk on the head and was on the ring floor when Phoenix entered. She stood across Khali and both of them glared at each other.
Being a gentleman at heart, he wanted to take it easy on her. Khali tried to gently throw Phoenix out of the ring. However, she pulled him in for a kiss, brought him over the ropes, and he landed ringside, with his feet touching the ground. The audience went wild as she eliminated him.
She didn't last too long in the ring since immediately after this, CM Punk eliminated her. Regardless, being a woman and eliminating the giant was quite the achievement.
Beth Phoenix reacted to the memorable WWE elimination
In a session with Nia Jax and Natalya on Table for 3, Phoenix revealed that eliminating him felt like a vindication.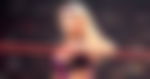 ADVERTISEMENT
Article continues below this ad
"There was a time in my career where I questioned 'is what I'm doing going to change anything, is it going to matter?' And I went through a lot of frustration… There were some tough moments in there where I'm like, 'god, I'm not making any difference. Do I have a purpose? Is this going to matter?' And so that moment was a nice vindication for me. I felt like okay, I had a part in this. It felt so good." h/t CageSideSeats
Considering that there were no Royal Rumble Women's matches back then, the entire experience was truly noteworthy for her career.
ADVERTISEMENT
Article continues below this ad
Eight years later, WWE included the Women's match in the mix, and Beth Phoenix was a part of that too.