WATCH: Roman Reigns Breaks Character and Laughs During a Promo With Paul Heyman on WWE SmackDown
Published 05/08/2021, 2:56 AM EDT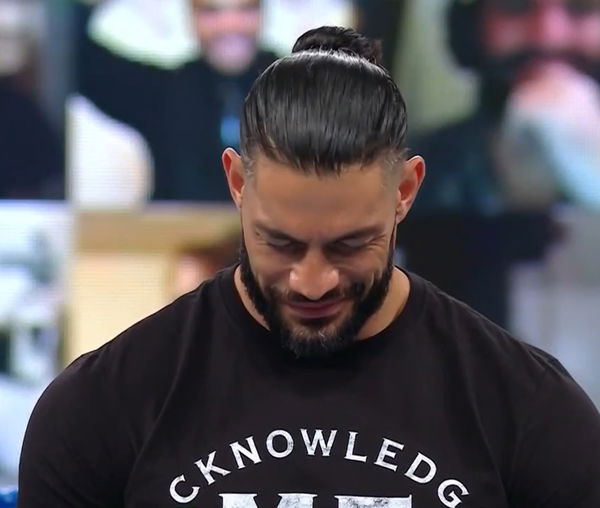 ---
---
Roman Reigns is a bad, bad man. He is not your 'Big Dog' anymore, and he never will be. The current scenario on WWE SmackDown is you're either with the 'Tribal Chief' or you're against him. What happens to people against him? Well, several things happen, and none of them are pleasant.
ADVERTISEMENT
Article continues below this ad
Last week, the 'Head of the Table' put an end to Daniel Bryan's SmackDown career after he defeated him in a Title vs Career match. He put an end to one of his biggest rivals. This week, Reigns recollected the moment and seemed to enjoy it.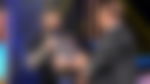 ADVERTISEMENT
Article continues below this ad
Roman Reigns fails to control his laugh during Paul Heyman promo
Roman Reigns kicked off the throwback edition of WWE SmackDown. He came to the ring, and before he could say anything, his 'Special Counsel' talked. Heyman said Reigns asked him to eulogize the career of his victim, Daniel Bryan. He added they would do it with a 10-bell salute, and they did (sort of).
Everyone expected a legitimate 10-bell salute as several legends and veterans of the business have received. However, there was a catch. Heyman asked the timekeeper to not ring the bell as they would do it themselves.
How? Well, Paul Heyman legitimately said 'Ding' 10 times. The moment was surely hilarious and even Reigns couldn't control his laughter.
Yes, we're not kidding! Roman Reigns was evidently seen laughing as Paul Heyman did the 10-ding salute for Daniel Bryan.
The moment was not only funny, but it was also very cold. Someone as great as Daniel Bryan was getting such treatment. Reigns laughing to the dings was like rubbing salt in the wound.
ADVERTISEMENT
Article continues below this ad
We all know how great a character Roman Reigns is. His facial expressions are on another level, and he has pulled off being a heel effortlessly.
We all saw how he showed his emotions during the Hell in a Cell match against Jey Uso. However, they were only crocodile tears.
Roman Reigns can go to any extent to get what he wants. He did exactly that last week. And this week, he enjoyed the feeling of banishing Bryan from SmackDown in a way only the 'Tribal Chief' can.
ADVERTISEMENT
Article continues below this ad