WATCH: Roman Reigns Debuts New Entrance Music on WWE SmackDown
Published 05/01/2021, 10:17 AM EDT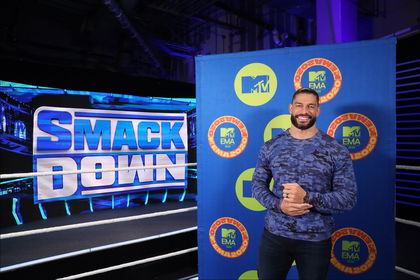 ---
---
This week's edition of WWE SmackDown was an exciting and historic one. It marked the 22nd anniversary of the blue brand, and it also marked the final night for Daniel Bryan there. Amidst all the action on the show, one thing that caught the eye and ears was Roman Reigns' new entrance music!
ADVERTISEMENT
Article continues below this ad
During this week's mega Title vs Career match, the 'Tribal Chief' came out to new entrance music. This new change quickly made everyone perk their ears and listen carefully to Reigns' new theme song. The song is really well made, and it fits his current gimmick perfectly.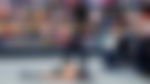 ADVERTISEMENT
Article continues below this ad
Truth doesn't reign anymore for Roman Reigns
The entrance theme has a dramatic start, somewhat like caution before the storm. Around 25 seconds in, the main composition kicks in. Not really a music expert, but it definitely suits his persona and gives a feel that things are about to pick up.
At this moment, we don't know who has composed the entrance theme nor what its name is. We're sure WWE will upload the song to YouTube and other platforms very soon, considering its Roman Reigns' new theme (WWE is very slowls to upload new theme songs otherwise).
Surprisingly, this is only the 2nd theme song Reigns has used in his WWE career. He used 'Special Op' composed by Jim Johnston as part of The Shield.
After The Shield's breakup, Reigns used the theme under a new name 'The Truth Reigns.' The only difference between the two themes is Reigns' version did not have the Shield monologue in the beginning.
Honestly, we were wondering what took so long for WWE to come up with a new theme for Reigns. His persona is way different than his former persona and 'The Truth Reigns' entrance theme didn't really go with him. However, this new theme definitely lets us know the 'Head of the Table' is here for business.
ADVERTISEMENT
Article continues below this ad
As we mentioned earlier, there is no word on who has composed the music. But looking at WWE's current music scene, it seems like their new in-house band Rebel may have produced this one too.
Only if WWE had kept Jim Johnston around a little longer, we would've had an even crazier entrance theme. What do you think?
ADVERTISEMENT
Article continues below this ad