WATCH: When Roman Reigns Destroyed Mark Henry With a Devastating Spear Through the Steel Barricade
Published 12/29/2020, 6:30 AM EST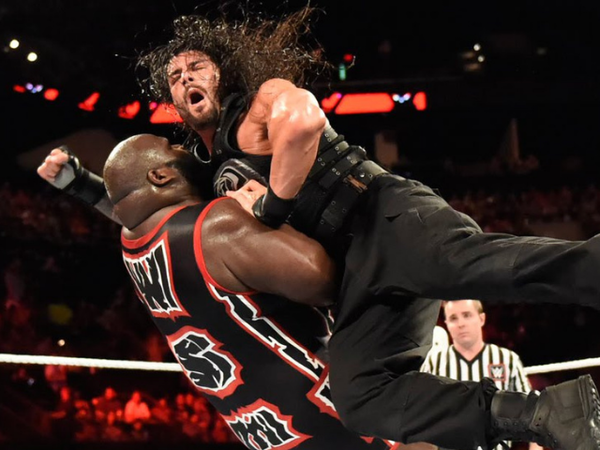 ---
---
We know Roman Reigns for two moves above all the others – The Spear and The Superman Punch. Throughout his career, he has wreaked havoc upon his opponents through these devastating weapons in his arsenal.
ADVERTISEMENT
Article continues below this ad
However, Mark Henry is one of the few Superstars who got under Reigns' skin just enough to be a recipient of both, consecutively. The question remains – how did it start?
Mark Henry wanted Reigns to know that nobody respects him. On the other hand, Henry already had an identity as The World's Strongest Man. As per Henry, Reigns was a "young buck" and didn't know the game as well as he claimed.
ADVERTISEMENT
Article continues below this ad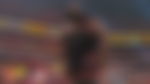 "You talking about respect, you think Brock Lesnar respects you? Do You think these people respect you? You think the boys in the locker room respect you?"
Roman Reigns was ready to walk away, but Henry had other plans. He stopped him and pushed him. This was enough for Reigns to unleash the beast within, and he snapped with a Superman punch.
Even though Henry rolled out of the ring, Reigns took a running start from the other side of the ring and smashed him through the barricades.
Whether it was back in 2015 or now, Roman Reigns makes sure that when he leaves the ring, he demolishes his opponent.
Mark Henry's opinion on Roman Reigns quitting WrestleMania 36
Mark Henry may have been on Roman's bad books once, but that did not stop him from giving his honest opinion about Reigns pulling out of WrestleMania 36.
ADVERTISEMENT
Article continues below this ad
He believes that WWE had a certain role to play in him pulling out of the event when the pandemic hit. It is possible the company did not want to risk his health, or put his long-term career at risk.
"I can guarantee it wasn't Roman that didn't want to do it, it was the WWE that said 'Hey, it's not worth your life".
It's not known whether it was WWE's decision or Roman Reigns' decision; however, it turned out great for him. He worked out, spent time with his family, stayed safe, and then made a grand return at SummerSlam 2020.
ADVERTISEMENT
Article continues below this ad
Currently, he is ruling Friday Night SmackDown as The Universal Champion.