WATCH: The Fiend Makes a Haunting Entrance at WrestleMania 37 and Brings Back His Old Look
Published 04/11/2021, 9:00 PM EDT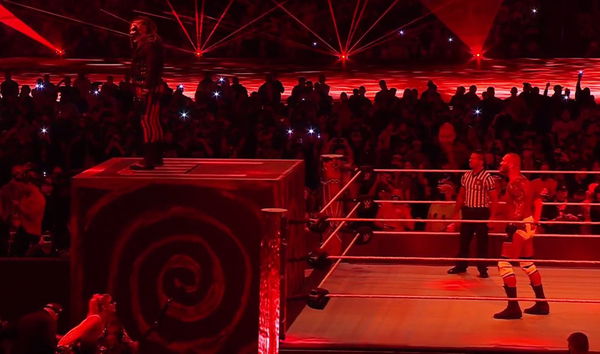 ---
---
With fans returning to WrestleMania, WWE decided against a cinematic match for the Fiend. Instead, The Fiend and Randy Orton met in a traditional singles match at the Show of Shows. While the match was traditional, WWE's most mysterious and spookiest Superstar made an enchanting appearance.
ADVERTISEMENT
Article continues below this ad
The Fiend makes a haunting appearance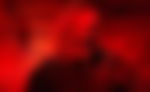 ADVERTISEMENT
Article continues below this ad
WrestleMania 37 kicked off with Randy Orton receiving a huge pop and not being able to contain his emotions. The Viper walked to the ring with an enormous smile on his face, although he went back into character once Alexa Bliss walked to the ring.
Looking daft as usual, but making Orton's blood boil, Alexa Bliss played a massive Jack-in-the-box at ringside. Out of the box popped Wyatt, bringing back his old look. No more Kentucky Fried Fiend at WrestleMania, but as per what Michael Cole mentioned, a restored Fiend.
He stood atop the box and looked down at the crowd before posing for them. Wyatt launched himself off the box and took Orton out with a clothesline as the first match of the night began.
Unfortunately, Wyatt's entrance wasn't the only haunting part of the night. The match that followed was quite a rollercoaster ride.
Alexa Bliss costs her demonic friend a WrestleMania win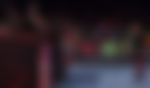 Just when you thought WWE couldn't bury a dominant character like the Fiend, they found a hilarious way to do it. Orton vs Wyatt was a decent match that chugged along at a decent pace. Orton tried to keep the Fiend down with all he had, but the former Universal Champion would not stay down.
ADVERTISEMENT
Article continues below this ad
Randy escaped the ring early on to avoid a Punt Kick attempt by the Fiend and delivered a back suplex to him on the announcer's table. The Fiend popped right back up to his feet and applied the Mandible Claw on Orton. Whenever Orton tried a flurry of offence, Wyatt was there to drag him back with the Claw.
After three draping DDTs, Orton looked to hit the RKO to finish the Fiend, but he countered it with the Claw. The Fiend had Orton in position for Sister Abigail, but the ring posts exploded with fire. Alexa Bliss sat atop the jack-in-the-box, and it seemed like she was bleeding black blood.
A distracted Wyatt suffered an RKO out of nowhere for a WrestleMania shock.
ADVERTISEMENT
Article continues below this ad