WATCH: The Last WWE Appearance of The Big Show
Published 02/24/2021, 11:23 PM EST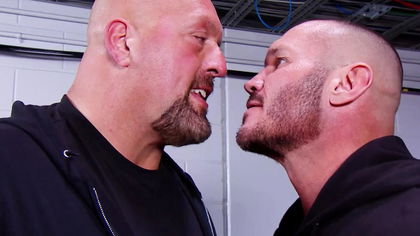 ---
---
The Big Show is no longer a part of WWE. Paul Wight has taken his ball and gone to Jacksonville, where he'll be a commentator for Elevation, AEW's newest show. He joins the list of superstars, starting with Chris Jericho and ending with Matt Hardy, to join AEW. However, Big Show did not have the best farewell from WWE.
ADVERTISEMENT
Article continues below this ad
The last WWE appearance of the Big Show
ADVERTISEMENT
Article continues below this ad
At Raw Legend's Night, Show ran into a former rival of his from early 2020. Randy Orton and Big Show have had issues for years, but things really blew over in 2020. Show challenged Orton to an unsanctioned match, which the latter won by destroying the former.
The World's Largest Athlete even appeared at Clash of Champions, where Orton took on Drew McIntyre for the WWE Championship in an Ambulance match.
Show grabbed Orton's leg as he went for a punt kick. Subsequently, he pulled him out of the ring and delivered a massive Chokeslam through the announcer's table.
At Legend's Night, Orton and Show got into an altercation backstage. Show chatted with Matt Riddle as Orton walked in menacingly. He tried to get under the giant's skin by asking him if he's okay with his career ending.
Not knowing what Orton was talking about, he prompted the Viper to give Show a repeat of their unsanctioned match in July 2020.
Show claimed he isn't in retirement and can wrestle whenever he wants, which led to Orton grabbing the giant by the throat. The legend claimed he was here for Legend's Night, but he isn't foolish enough to get into a brawl with Orton, prompting the Viper to slither away.
Will WWE induct him into the Hall of Fame?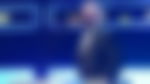 Paul Wight signing for AEW isn't exactly a betrayal, but WWE might spin it in a way that fits the sentiment. AEW has quickly risen to become WWE's biggest competitor. By entering working relationships with other promotions like AAA, IMPACT, and NJPW, AEW might try to merge the market and freeze WWE out.
ADVERTISEMENT
Article continues below this ad
That is the bigger picture, but the smaller picture is if WWE will punish Paul Wight for going to AEW. Vince McMahon is known for his temper, and the Big Show was WWE's most favoured big man.
He generated a career that warranted a spot in the Hall of Fame, but that is bound to go away.
Risking a Hall of Fame induction to join a rival company is more of a financial decision, instead of an emotional one. One can fully expect Paul Wight's pockets full of cash from Tony Khan, while Vince McMahon chucks darts at a corkboard with Big Show's face on it.
ADVERTISEMENT
Article continues below this ad