WATCH: The Most Shocking Moment in Royal Rumble History When AJ Styles Made a Phenomenal WWE Debut
Published 01/23/2021, 7:00 AM EST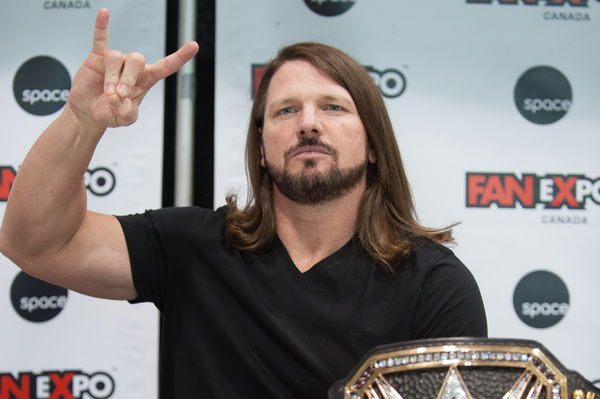 ---
---
AJ Styles is one of the top Superstars on WWE's main roster today. Even before WWE, the 'Phenomenal One' had an amazing career as he fought all over the world.
ADVERTISEMENT
Article continues below this ad
After leaving NJPW, Styles was in talks with both WWE and his former employer, TNA. However, WWE won the competition and inducted Styles into their prestigious roster.
Styles was briefly a part of WWE programming back in 2002. He had his first match in WWE on the now-oblivious WWF Metal show. After that, he went to TNA and helped build the brand.
ADVERTISEMENT
Article continues below this ad
At the Royal Rumble 2014, AJ Styles made his WWE Pay-Per-View debut in the reputed Battle Royale. He entered at number 3 and lasted almost half an hour in the match before Kevin Owens eliminated him.
Styles thought WWE fans might not 'accept him, but in reality, the audience welcomed Styles with thunderous applause.
"If nobody cheered, I was in big trouble," Styles says in his WWE Untold Episode. "Lucky for me, the last place I'd wrestled a lot in the United States was Orlando. So having the Royal Rumble there was the perfect place for me."
AJ Styles had a super secretive WWE debut
After weeks of multiple reports and speculations, WWE was very cautious to not expose AJ Styles to the world. Hence, his entry into the Rumble was super secretive.
"I wasn't sure if I was going to be in the Rumble until a week before," revealed AJ. His fellow TNA colleague Samoa Joe picked him up from the airport and dropped him off at a bus transport.
"I was joking around, when I think I told Triple H, like yeah, I'll come out number two. And lo-and-behold, they come back and say, you're going three."
ADVERTISEMENT
Article continues below this ad
Even after years of experience in the industry, Styles was scared as he did not know what to expect. He revealed, "I'm literally praying to God that someone will remember me."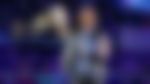 The rest is history. Styles went on to win the WWE Championship twice, and the Intercontinental and United States Championships one time each. Apart from titles, his in-ring and mic skills have been praised, and he has generated a cult following among fans.
ADVERTISEMENT
Article continues below this ad
As Royal Rumble holds many surprises, do you think we will see another surprise debut this year as well? Let us know in the comments below.