WATCH: The Only Time Goldberg Wrestled The Rock Inside WWE Ring
Published 12/13/2020, 11:04 AM EST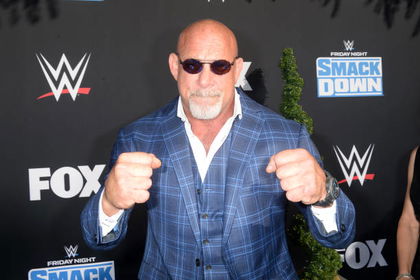 ---
---
The Rock left WWE at the prime of his career. In his last match in the company, he and Goldberg faced each other in a singles match in 2003.
ADVERTISEMENT
Article continues below this ad
Goldberg and Rock's rivalry started on Raw, 2003. The Rock was celebrating his win against Steve Austin at WrestleMania XIX with a segment called "The Rock Appreciation Night." During the segment, The Rock gloated about the people he has beaten in his career, including Austin, wondering who would have the courage to challenge him next.
Then, after an illustrious career in WCW, Goldberg made his WWE debut. He came in and stepped up as The Rock's newest opponent. After the confrontation, Goldberg speared The Rock, initiating the rivalry.
ADVERTISEMENT
Article continues below this ad
After one month of stalling, The Rock finally accepted Goldberg's challenge on Raw via satellite. On the next Raw episode, the feud intensified as The Rock held another segment entitled The Rock Concert. He introduced Gillberg, a wrestler whose gimmick was to parody Goldberg.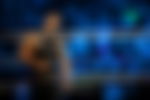 Goldberg made his way to the ring but The Rock hit "The Rock Bottom" on him.
Goldberg defeated The Rock in his debut match
Early into the match, The Rock delayed the match at ringside with mocking and insulting. Finally when The Rock entered the ring, Goldberg performed a Rock Bottom to gain the advantage and mock him in return.
ADVERTISEMENT
Article continues below this ad
After some back and forth, both men were fighting to win. Towards the end, The Rock performed two spine busters, a Rock Bottom, and a People's Elbow on him for a near-fall. However, Goldberg retorted and delivered two spears and a Jackhammer for the pinfall.
After this match, The Rock left WWE to focus on his acting career. Goldberg began a feud against Chris Jericho during Jericho's first episode of the Highlight Reel. Jericho stated that no one wanted Goldberg, sparking a feud between the two wrestlers.
Watch the full match between The Rock and Goldberg below –
ADVERTISEMENT
Article continues below this ad