WATCH: The Rock Surprises Top Canadian Radio Host With a Special Video Message
Published 04/20/2022, 6:00 PM EDT

Follow Us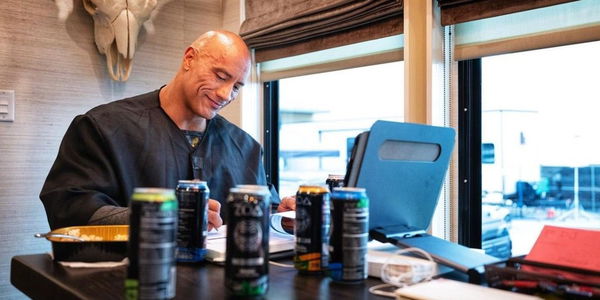 Imagine getting a birthday surprise from the WWE legend Dwayne "The Rock" Johnson! Won't it be the most "electrifying" birthday anyone would ever have when The Rock wished you on your birthday?
This is what WWE legend The Rock did to the top Canadian radio show host Mocha Frap. Mocha Frap is also the one half of The Roz and Mocha Show. Roz Weston and Mocha Frap have been hosting on Kiss 92.5 radio show every morning for over the past three to four years.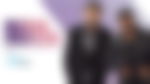 ADVERTISEMENT
Article continues below this ad
Since his childhood, Mocha Frap has been a hardcore fan of Dwayne "The Rock" Johnson. And finally, The Brahma Bull made a lifetime dream come true for the Canadian radio host.
WWE legend 'The Rock' wishes Mocha Frap a happiest birthday!
The team of Kiss 92.5 made Mocha Frap's birthday wish come true. First, it all started with a joke when his team told Mocha that The Rock would visit their studio on his birthday. Since Mocha thought The Rock would visit him, he went and shaved his head off, and this story was well-received by Dwayne Johnson.
The Great One wished, "Yo Mocha, it's your buddy here, DJ, also known as Dwayne Johnson, also known as The Rock, also known as La Rocka in Spanish. The Sexiest man alive. Happiest Birthday, man. I want to send you some birthday love on your way and tell you happy birthday. Hope you had a great birthday."
"I heard that you went out and did all that s**t. You bought all this new stuff, you shaved your face, you shaved your b**t, you shaved everything," Johnson added.
Watch This Story: Vince McMahon to The Rock: The Biggest Rivals of WWE Legend Stone Cold Steve Austin
The People's Champ ribbed Mocha Frap on his birthday and also thanked him for being a huge fan. DJ appreciated Mocha Frap's happy tears and wrote on Twitter, "Happy Birthday @mochafrap. Happy tears are always good."
What was the second part of the special video message by Dwayne Johnson?
One half of The Roz and Mocha Show went insane when he received a birthday message from DJ. The host of HGTV's Home to Win, Sangita Patel, made Mocha Frap's typical birthday into an electrifying one.
Mocha Frap asked the team about how they convinced WWE legend, The Rock, to wish him a happy birthday. Sangita Patel directly messaged Dwayne Johnson on his social media that Mocha Frap went and cut his hair in his garage because he thought Johnson would visit him.
ADVERTISEMENT
Article continues below this ad
According to Sangita Patel, even Johnson was involved in wishing Mocha a birthday for almost a week. However, Dwayne Johnson wanted to do something even more special for Mocha Frap. There was also a second part to Mocha Frap's birthday surprise in which The Rock went out of his way.
"The thing that I forgot to mention in my video besides him shaving his b**t. Tell him I said hello to his son Cruise if that's important too," Johnson sent a voice clip to Sangita Patel.
ADVERTISEMENT
Article continues below this ad
Indeed, The Great One made sure that his hard rock fan would have the birthday of his lifetime.
Edited By: Pritam Priyedarshi