WATCH: The Time Seth Rollins Made History by Defeating John Cena at WWE SummerSlam
Published 08/19/2021, 11:34 AM EDT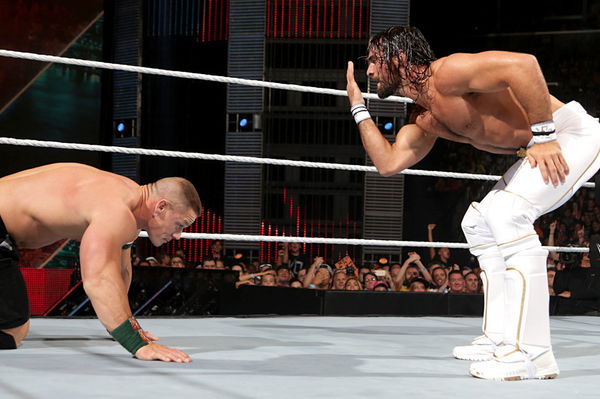 ---
---
This match at WWE SummerSlam 2015 had too much gold at stake. John Cena and Seth Rollins battled it out for the WWE World Heavyweight Championship and the U.S. Championship at the Barclays Center in New York. Rollins, who was back then the face of the Authority weeks before the match, broke Cena's nose during RAW.
ADVERTISEMENT
Article continues below this ad
Rollins bragged about breaking Cena's nose, which became the focus point of this classic. What followed was one of the finest matches in WWE, which also had a controversial finish.
ADVERTISEMENT
Article continues below this ad
2015 was one heck of a year for Seth Rollins. The Architect was at his best and was shielded by The Authority too. Cena, who had genuine issues with The Authority, wasn't impressed with Seth and called him a poor champion. Well, that is when WWE planted the seed for this mouthwatering clash at the most significant event in summer.
Seth Rollins defeats John Cena to be a double champion at SummerSlam
Going into the match, there were some concerns regarding Cena's fitness after Rollins broke his nose on RAW weeks before. But Big match John always turns up for the big match, but the fans weren't much excited to see Cena win another huge match.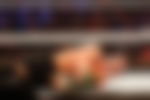 Whether you like him or hate him, Cena always shows up, and this time, along with an athletic Rollins, Cena brought his A-game, and fans were in awe watching him. But the show-stealer was Rollins, who was phenomenal throughout the match.
The Architect was pulling out some brilliant moves and felt like the match would be one of his most outstanding performances of all time. Rollins pulled off all the best moves of the match, such as the reversal of the A.A. and the superplex followed by the Falcon Arrow.
Back in 2015, Rollins was the guy for WWE as they couldn't figure out how to present a likable Roman Reigns. Yet WWE didn't dare to grant a clean victory for Rollins against John Cena. The match ended in chaos as the former host of The Daily Show, Jon Stewart, came to Rollins' aid.
He hit Cena with a chair shot while the referee was still down. Rollins, who was surprised, didn't hesitate to pull off a Pedigree on Cena to win the match.
Watch This Story – Drew McIntyre to The Miz: The Rare Opponents of The Undertaker
Seth "Freakin" Rollins just burned it down!
ADVERTISEMENT
Article continues below this ad
John Cena's comeback from his injury in a short period may have caught the spotlight, but the real deal was the performance of Seth Rollins. The former WWE Champion was cruising with some impeccable moves throughout the moves, and yes, he sold every move he pulled off to the fans. He used the ring very well and proved to be an excellent performer.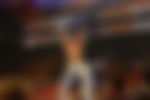 Rollins' credibility as an excellent performer was never in doubt, but he was not considered a safe wrestler then. Well, years have passed by, and Rollins has evolved phenomenally. He has become a bankable superstar for WWE with his excellent promo skills and exceptional wrestling skills.
ADVERTISEMENT
Article continues below this ad
After six years, both superstars are still part of SummerSlam. Rollins, who will face Edge, will itch to recreate something similar or greater than what he did in 2015.