WATCH: The Undertaker Finds his Classic Phantom Mask on WWE's Most Wanted Treasures
Published 05/01/2021, 8:15 AM EDT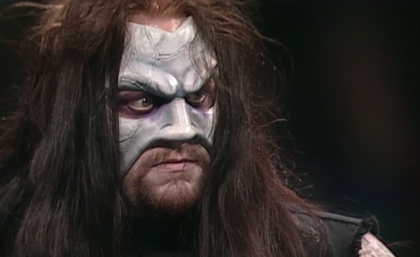 ---
---
Everything the Undertaker touched in WWE turned to gold. This included not just his opponents but also his iconic gear. On WWE's Most Wanted Treasures, AJ Francis tracked down the Deadman's most iconic gear and an item we thought we'd never see again.
ADVERTISEMENT
Article continues below this ad
Undertaker rediscovers his iconic 'Phantom' mask
ADVERTISEMENT
Article continues below this ad
In 1995, Undertaker wrestled a man of gargantuan proportions named Mabel. Mabel weighed over 400 pounds and could put a dent in a train if it ran into him. During a match with the giant, Undertaker busted his orbital bone, and the injury almost cost the Deadman his eyesight.
To avoid further damage to his face, Taker got the 'Phantom' mask, which he donned for much of his rivalry with Mabel. Although the mask's purpose was to protect Taker from any damage, it became an iconic part of his legacy.
"I was wrestling a guy, a big Mabel. He's about my height, probably 450+ pounds. We were in the middle of a match and he ended up lunging, coming full speed; it was basically me running into his fist. It blew out about ninety percent of my orbital floor, so I ended up having to have surgery."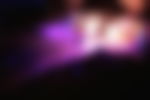 "My optic nerve was setting right on top of a piece of jagged bone. It was just setting on top of it. So you'd have gotten hit again, it would've probably severed that, and you'd have lost your eye. So I had this mask there was a little bit of padding on the inside just to give me a little bit of protection in case I took a shot to the eye. It was one of those things that really added intrigue to the character."
Taker finds his classic purple gear
Even the oldest WWE fan would describe the Undertaker's gear as dark and monochrome. However, there was a time the Deadman donned gear with the colour purple.
This came after the Undertaker lost his casket match to Yokozuna at the 1994 Royal Rumble and 'died' and rose to the heavens.
When he returned, the purple gear symbolized a new era of the Undertaker. It also marked his transition from heel to babyface. At SummerSlam 1994, when he faced his doppelganger, Taker returned and donned the purple gear. On WWE's Most Wanted Treasures, the purple gear showed up.
ADVERTISEMENT
Article continues below this ad
"Now I was going from bad guy to good guy. I was getting cheered. Here's this scary dude that talks about taking people's souls and eating their rotting flesh six-feet under and all that, people loved it."
WWE Archivist Ben Brown estimated the purple gear's value to be $50,000. Fortunately, Taker allowed AJ Francis to take the gear back to WWE's Archives and even joked about how it outdated Triple H.
ADVERTISEMENT
Article continues below this ad