WATCH: The Undertaker Teaches Ronda Rousey Exorcism With a WWE Legends Doll
Published 02/10/2022, 11:00 AM EST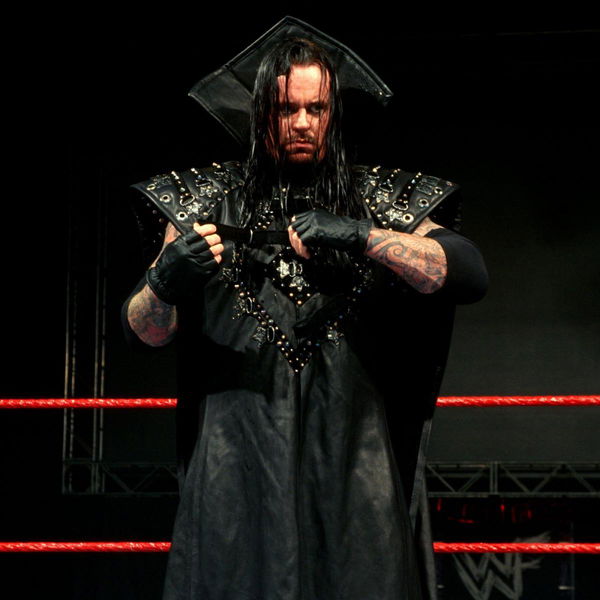 There have been numerous memorable spots in the history of professional wrestling. However, there is one bump spot that will live forever in the minds of the fans, when The Undertaker threw Mick Foley from top of the Hell in a Cell.
Back in 1998, The Undertaker and WWE Hall of Famer Mick Foley met each other in a Hell in a Cell match. However, right off the bat, things looked dangerous between the two.
ADVERTISEMENT
Article continues below this ad
After minutes of brawling, The Undertaker finally did the unimaginable. He threw 'Mankind' off the top of the 16 feet cell, who crashed right into the announcers' table. Multiple backstage personnel thought that Foley is legitimately dead after taking such a risky spot. Miraculously, Mrs. Foley's baby boy survived the crash.
Now, years later, 'Taker taught the former WWE Raw Women's Champion, Ronda Rousey how to throw an opponent from a height. Back when Ronda was pregnant last year, The Phenom appeared in one of the episodes of Rowdy's Places.
During the episode, 'Taker and Ronda were standing on the first storey, and down from there was a mini table kept just like the announcer's desk.
Soon, Ronda handed a doll impersonating Mick Foley, where the doll was made to wear the same clothes the night when 'Taker actually threw Foley. However, before teaching Ronda about how to throw an opponent from height, Undertaker put on the Mankind mask on the doll and threw the doll on the table.
The whole skit was hilarious as it really made the fans realize how much time has passed since the actual bump happened in 1998.
The Undertaker also broke his ankle during the Hell in a Cell, 1998
Back in the day, Undertaker was known for eerie stuff. He had superhuman powers, he could perform exorcisms, he even hung up Big Boss Man to the ceiling of a Hell in a Cell cage.
Hence, when 'Taker threw Mick from the top of the cell, it was not surprising for the fans because Undertaker was ruthless and would do anything to hurt his opponent.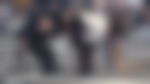 ADVERTISEMENT
Article continues below this ad
Now, at that night Foley suffered numerous injuries. Foley had several concussions, he had a dislocated shoulder, his teeth came out, he even damaged his kidney.
However, there was one time in the match 'The Deadman' broke his ankle. When The Undertaker choke slammed Foley from the top of the cell to the ring mattress, he broke his foot when he attempted to climb through the same hole from which Foley fell through.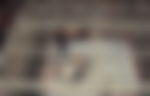 ADVERTISEMENT
Article continues below this ad
That night, the entire WWE Universe held their breath after witnessing one of the biggest bumps in pro-wrestling. Eventually, both the superstars went on to have a legendary career with WWE with immense popularity.
Watch This Story: WWE SmackDown Results: Goldberg Returns, Ronda Rousey Makes SmackDown Debut, and More!