WATCH: When Big E Shocked John Cena by Shattering the Bench Press Record of His Home Gym
Published 03/01/2021, 7:30 AM EST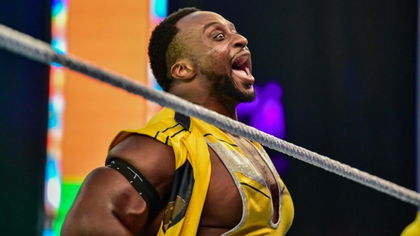 ---
---
WWE Intercontinental Champion Big E has had an incredible journey in WWE. And the latest WWE 24 documentary gave an in-depth insight into the aforementioned journey.
ADVERTISEMENT
Article continues below this ad
Ahead of the release of the documentary, WWE released a throwback of Big E's past as a powerlifter. Before he broke out as a star, E had a stint in the lifting world.
When E was in FCW (Florida Championship Wrestling), he and some future stars including Roman Reigns and Xavier Woods got to train in John Cena's home gym.
ADVERTISEMENT
Article continues below this ad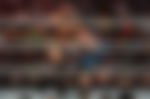 Coincidentally, back then, Cena was filming the WWE 24/7 documentary for his WrestleMania 28 battle with The Rock. The 'Champ' promised E that he would include him in the documentary if he hit the 575 Raw bench press record in the gym.
Back then, FCW was WWE's developmental territory, but it was not at all like today's NXT. The rookies got no TV time or exposure unless they 'made it' to the main roster.
So E thought, "This felt like a cool opportunity. If I can hit this bench, I'm gonna be in the doc that a lot of people are gonna see."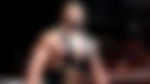 With Reigns spotting him, Big E hit the mark in no time. The gym erupted in applause as all present there (including Cena) congratulated him. The Superstars then appreciated him with a slow clap.
See the incredible video below –
Big E loved powerlifting from the start and got praise from Mark Henry
Throughout the snippet, the New Day member proclaimed his love for powerlifting as he said, "Lifting has always been my solace. When I was stressed or whatever it was, I could just get it out in the gym.
"It's almost meditative for me to just be able to spend some time. Shut the rest of the world off. Get in my zone and move some weight. That's what I loved about powerlifting is you have like a five-second window to give everything you've got."
ADVERTISEMENT
Article continues below this ad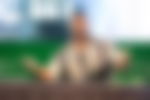 He credited noted coach Rob "Spray" MacIntyre for his introduction to powerlifting. WWE Hall of Famer and fellow powerlifter, Mark Henry, also praised Big E's prowess in the sphere.
From Sunday, February 28, you can watch the full documentary on WWE Network following a subscription of $9.99 /month.
ADVERTISEMENT
Article continues below this ad