WATCH: When Bobby Lashley Defended His US Title Against King Booker in a Steel Cage
Published 05/24/2021, 11:47 AM EDT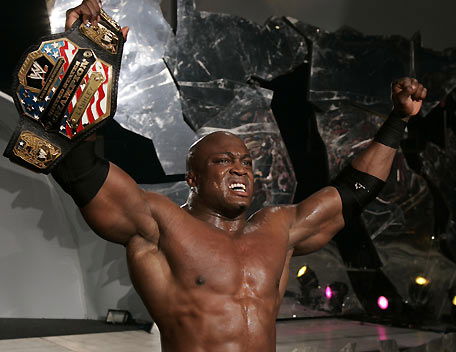 ---
---
Bobby Lashley is the 'All-Mighty' WWE Champion. He realized his dream after a long wait of over 16 years. While Lashley had to wait long to win his first WWE title, he didn't have to wait much longer to win his first US Title.
ADVERTISEMENT
Article continues below this ad
The 'All Mighty' made his WWE debut in September 2005 and quickly rose to prominence as a dominant Superstar. He won the US Championship from JBL during his feud with King Booker. And a month later, he defended it against him in an exciting steel cage match!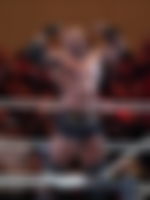 The first steel cage match in the career of Bobby Lashley
ADVERTISEMENT
Article continues below this ad
On the June 30, 2006, edition of SmackDown in Roanoke, Virginia, SmackDown GM Teddy Long gave Bobby Lashley a chance to get his hands on his arch-rival, King Booker.
The best part? He booked the match inside a steel cage to keep members of Booker's court at bay. But yes, the US title was on the line!
The steel cage was King Booker's playground, so to speak. Booker had been in a lot of steel cage matches in his career. Plus, he had also won against Lashley to become King of the Ring the previous month.
On the other hand, Lashley never had been in one! Coming into his first steel cage match, the odds were against the champion.
King Booker focused on Bobby Lashley's injured left knee, but he still pulled through. Booker also made complete use of the steel cage structure to his advantage. Despite all the punishment, Lashley didn't go down.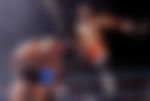 During the early minutes of the match, Lashley attempted to walk out through the cage door. However, Finlay stopped him by smashing the door on his head. King Booker almost crawled out of the ring, but the 'Dominator' caught him by the left ankle and dragged him back inside.
The match went back and forth as both men prevented the other from escaping the cage. In the final moments, Lashley caught Booker in mid-air and delivered a vicious Running Powerslam.
He then tried to escape, but Finlay and William Regal stopped him from doing so. Meanwhile, Booker tried to escape from the opposite side.
ADVERTISEMENT
Article continues below this ad
Bobby Lashley came back inside the ring and kicked Finlay who was up on the cage. He then turned his attention to Booker, who had almost climbed out.
He caught Booker by his neck and pulled him back inside the ring. The two exchanged blows on the top rope, but Lashley ultimately threw the King off the top and escaped outside the ring to retain his US Championship.
ADVERTISEMENT
Article continues below this ad