WATCH: When Brock Lesnar Pulled Off the Shooting Star Press, the Move That Almost Killed Him
Published 05/15/2021, 1:10 AM EDT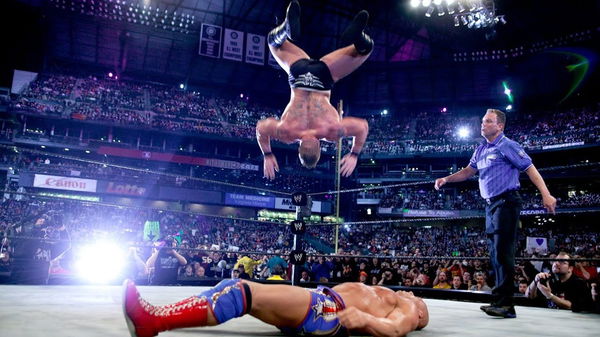 ---
---
Brock Lesnar needs no introduction. The man is a living embodiment of a beast. His athletic prowess is incomparable to anybody out there. Despite his huge size and stature, Lesnar is very athletic, and he was even more athletic during his younger days. This was the time when Lesnar delivered SSP's like it was a cakewalk.
ADVERTISEMENT
Article continues below this ad
Brock Lesnar pulls off the Shooting Star Press!
In this thread, a collection of edited slow-mo clips and gifs of Brock doing a shooting star press straight onto his head. pic.twitter.com/lYrfFumICr

— Meltzer Said What? (@MeltzerSaidWhat) March 30, 2019
ADVERTISEMENT
Article continues below this ad
When we think of Brock Lesnar and Shooting Star Press, only his WrestleMania XIX botched SSP comes to mind. For those unaware, Lesnar challenged Kurt Angle for the WWE Championship at WrestleMania XIX. During the bout, he infamously botched the Shooting Star Press and landed flat on his face.
The 'Next Big Thing' at the time didn't attempt the move in the heat of the moment. He was thoroughly trained and prepared for it.
In fact, he had executed the move effortlessly time and again while training at Ohio Valley Wrestling (OVW). You can see in the video below how easily the 300lbs Lesnar executed the Shooting Star Press.
Yes, the man in the singlet is indeed Brock Lesnar. That huge beast performed an incredible move like the Shooting Star Press like it was a Frog Splash and he was a Cruiserweight. Either way, we're sure Shelton Benjamin didn't get up after that one.
Brock Lesnar is way more athletic for his size. He wasn't just strong and had the look, but he also moved and still moves like a cat! He didn't just establish his dominance in the WWE but also took it to the UFC. All in all, there can never be an athlete like the 'Beast.'
Will we ever see Lesnar pull off another Shooting Star Press?
ADVERTISEMENT
Article continues below this ad
Well, the answer is no. Brock has never tried to pull off another Shooting Star Press after the botched one at WrestleMania XIX. It's not like he cannot, it's just smarter not to risk your body. His toughness needs no checklist for top-notch SSP's.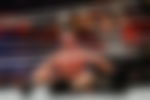 Brock Lesnar hasn't been on WWE TV since WrestleMania 36. Plus, his contract expired in August last year. So, this also makes him a free agent. However, Lesnar doesn't seem interested in other projects and is having a good time with his family. Like Paul Heyman says, "Brock Lesnar does, what Brock Lesnar wants."
ADVERTISEMENT
Article continues below this ad
Do you think Lesnar will return to WWE soon? Will he ever do a SSP again? Let us know in the comments below!