WATCH: When Chris Jericho Disqualified Himself Intentionally to Save Neville From Injury on WWE Raw
Published 01/17/2021, 12:33 AM EST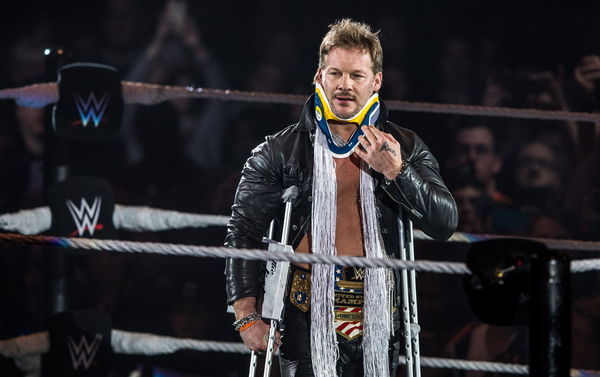 ---
---
Chris Jericho is one of the most experienced men in all of professional wrestling. He can call a match on the fly, float around the ring effortlessly, and transition from one character to the other seamlessly. His ring awareness and overall ability to re-invent himself makes him one of the greatest of all time. On March 14th, 2016, Jericho once again proved why he is the best in the business.
ADVERTISEMENT
Article continues below this ad
Chris Jericho saves Neville from further injury
ADVERTISEMENT
Article continues below this ad
On WWE Raw, Jericho faced Neville in a singles match. The former NXT Champion was coming off an excellent 2015 and looked to continue his momentum in 2016. Jericho was embroiled in a feud with AJ Styles, who had debuted at the Royal Rumble.
During the match, Neville suffered a horrific ankle injury, which rendered him unable to walk. Instead of forcing Neville to continue, Jericho assaulted the referee, Charles Robinson, who disqualified him.
While fans thought it was a rubbish ending to a decent match, only Jericho, Neville and the referee knew what actually happened. On his Talk is Jericho podcast, the former AEW Champion explained the exact story. The referee Charles Robinson was the guest for that episode.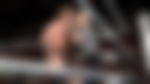 "He [Neville] jumps up and goes for the Frankenstein and says 'finish' so I was thinking maybe he's panicking that we were running out of time. So he does it and then I take the bump because I'm like 'No, we've got plenty of time.' And then he covers me and says, 'I think I just broke my ankle.'" (H/T Goliath)
"So I get up and I'm like 'this is really going south.' Because now people are going to start sniffing that something is wrong, so I push you… I'm thinking if I push you, you'll DQ me. Because at least we'll get a DQ."
Neville and Y2J are now stars in AEW
ADVERTISEMENT
Article continues below this ad
Both Neville and Chris Jericho left the WWE in search of greener pastures. WWE released Neville in 2018, after a dispute over his contract. He rechristened himself as Pac and began terrorizing the British independent scene once again. The 'Bastard' even wrestled in his previous promotion Dragon Gate, where he won their main title.
ADVERTISEMENT
Article continues below this ad
Jericho made a monumental appearance in NJPW, where he challenged Kenny Omega for the IWGP US Heavyweight Championship. He even won the IWGP Intercontinental Championship from Tetsuya Naito in 2018. After that, Jericho became the first ever AEW World Champion, and he continues to wow fans from Jacksonville, Florida.