WATCH: When Hulk Hogan Tapped Out to Kurt Angle's Iconic Submission in an All Time Classic Encounter
Published 06/28/2021, 1:28 PM EDT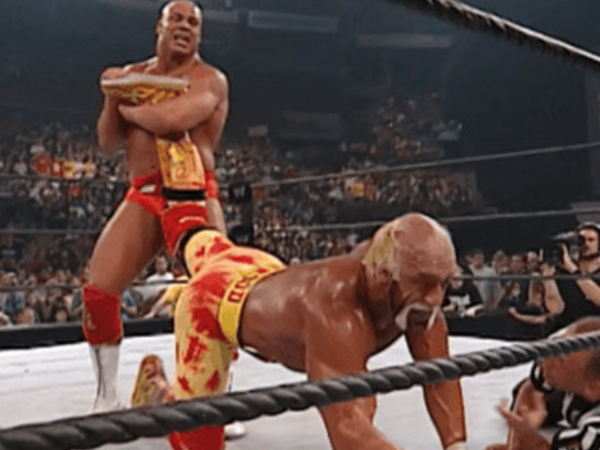 ---
---
The impossible happens every once in a while! If nothing else, at least the WWE King of the Ring 2002 match between Kurt Angle and Hulk Hogan is definitely an example.
ADVERTISEMENT
Article continues below this ad
In that match, a young and passionate Angle took on an experienced Hogan in the ring. The outcome was quite predictable: Angle puts on a brilliant fight, but The Hulkster emerges victorious.
However, the match shocked everyone as the audience witnessed Angle putting Hulk Hogan in the Ankle Lock, and Hulk Hogan finally surrendering to it.
ADVERTISEMENT
Article continues below this ad
Result: Kurt Angle won by submission!
The announcers, the audience, even Hulk Hogan himself, were stunned at what had just happened.
Did Hulk Hogan want to tap out to Kurt Angle?
Prior to the match, Vince McMahon summoned Angle and The Hulkster, and sat them down. He told them the idea was for Hulk Hogan to tap out to The Olympic Gold Medalist. Obviously, given the fact that Hogan is a veteran and much more experienced, nobody knew how he would react to this.
However, Angle revealed that when McMahon informed them of the decision, Hulk Hogan paused before agreeing to it.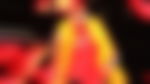 "I didn't think he was going to do it! You know, I remember meeting with Vince McMahon and Hogan came into the room. Vince had us together and we were staring each other in the eyes – it was a pretty intense meeting.Hogan and I were sitting where our knees were touching. Vince was just off to the side. He basically just said, we were looking at each other and I hear Vince say, 'Alright Terry, you're going to tap out to Kurt tonight.'"Terry paused for about five seconds and he looked me in the eyes and he said, 'Okay. Let's do this.'" H/t Sportskeeda.
The fact that Hogan did not hesitate played a huge role in the outcome. Angle's victory over Hulk Hogan helped him get the push Angle deserved and wanted.
Watch This Story: Kurt Angle, Ronda Rousey and More: WWE Superstars Who Competed in the Olympics.
ADVERTISEMENT
Article continues below this ad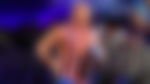 Is Kurt Angle returning to WWE?
There is no confirmed news of Angle returning to WWE. However, he confirmed he was talking to the company about a return but did not reveal in what capacity.
ADVERTISEMENT
Article continues below this ad
On the other hand, Angle revealed his desire to return to the company for his dream retirement match after learning John Cena is coming back as well.