WATCH: When John Cena and Randy Orton Started a Brawl Between Former WWE Champions- Orton Flatlined Stephanie McMahon
Published 02/22/2021, 11:03 AM EST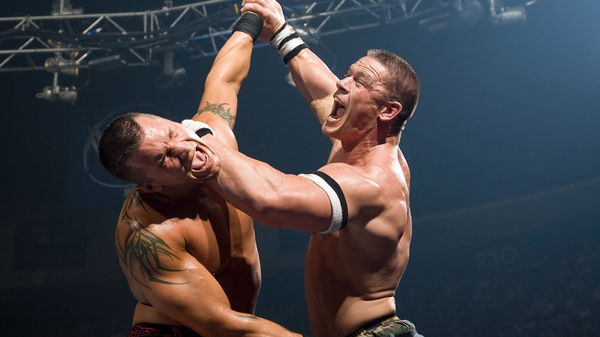 ---
---
Several former WWE Superstars and Champions gathered inside the ring on December 13th, 2013 for the annual Slammy Awards. To name a few, Triple H, CM Punk, Booker T, The Great Khali, John Cena, and Randy Orton were in attendance.
ADVERTISEMENT
Article continues below this ad
The segment began with Cena and Orton trying to make peace. However, 'The Viper' snapped and attacked Cena with a series of punches. Immediately, all the other Superstars dragged them to neutral corners.
Unfortunately for Punk, while he was trying to calm Orton, the latter's hand hit Punk's face. This infuriated Punk, and he started showering Orton with punches.
ADVERTISEMENT
Article continues below this ad
To quell the minor brawl between Orton and Punk, Triple H walked over from the other side of the ring and tried to restrain the 'Best in the World.' What followed next was a chain of champions taking down champions.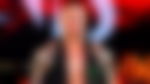 Punk retaliated and punched Triple H, Shawn Michaels arrived and kicked Punk, and Daniel Bryan entered the ring and took down Shawn Michaels.
Meanwhile, Randy Orton recovered. After Bryan took down Michaels, Orton tried to RKO him. Bryan shook it off and pushed Orton to the other side. This is the point where things took an ugly turn.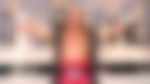 Orton bumped into Stephanie McMahon, and she fell quite hard. It shocked everyone inside the ring, while Triple H checked on his wife. Realizing she was in pain, HHH couldn't control his anger and attacked Orton.
Finally, the segment ended with Triple H and John Cena helping her up while Orton stared in disbelief at what he had done.
WWE specifically designed the segment for John Cena and Randy Orton
The idea for this segment was to set up the unification of Randy Orton's WWE Championship and John Cena's World Heavyweight Championship.
The two finally faced off at TLC 203 in a brutal matchup, in which Orton merged victorious.
ADVERTISEMENT
Article continues below this ad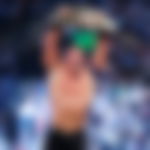 For a while, it seemed John Cena would secure the title, but Orton made a swift comeback.
Finally, Orton handcuffed Cena to the bottom rope in an attempt to stop him from climbing the ladder. Even as Cena fought his way to the top of the ladder, he missed the belts due to the handcuffs restraining him.
ADVERTISEMENT
Article continues below this ad
Consequently, Randy Orton became the first unified champion, twelve years after Chris Jericho.