WATCH: When John Cena Rapped His Way Into His First-Ever Royal Rumble Match in WWE
Published 01/14/2021, 7:34 AM EST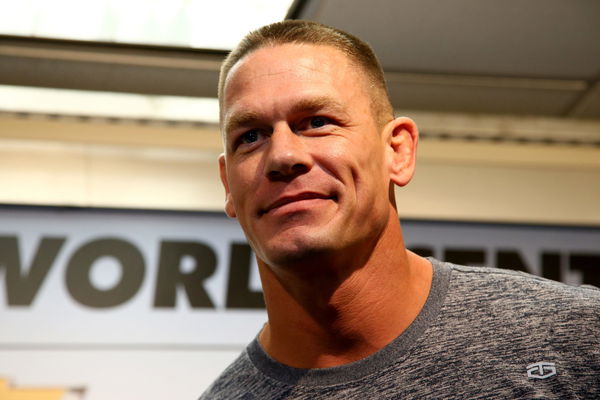 ---
---
John Cena may have been of WWE programming for a year, but he is still one of the top assets for WWE. From the very beginning of his career, Cena created an indelible impact upon the WWE Universe's minds.
ADVERTISEMENT
Article continues below this ad
After he made his debut against none other than Kurt Angle, Cena tried hard to break into the main scene. Shortly after his initial 'Ruthless Aggression' gimmick tanked, Cena developed a new "Doctor of Thuganomics" persona.
At Royal Rumble 2003, John Cena made his PPV debut. He came in at number 18 and was eliminated by The Undertaker at number 22. Watch his Royal Rumble debut below –
ADVERTISEMENT
Article continues below this ad
He might not know it yet, but Cena would go on to become the number one star of WWE. Cena would also win Royal Rumble twice, in 2008 and 2013.
He is also a 16-time World Champion, tied with Ric Flair for the most championship reigns. Despite criticisms, he is still regarded as one of the greatest wrestlers in history.
WWE almost released John Cena
In Ruthless Aggression, a WWE Network special, John Cena revealed that WWE almost fired him once. WWE thought his 'Ruthless Aggression' gimmick was not working out.
"I was told I was getting my release in the Christmas cuts because it just wasn't working, and there's no argument there. It wasn't," Cena explained.
To salvage his career, Cena decided to try the 'rapper' gimmick as the last resort.
"It was on my last European tour, and I think I was in mixed tag matches – this is how well it was not going. I was just there to maybe have one last time in the ring, but I was on the way out."
However, on the tour bus, he rapped with Rikishi and Rey Mysterio and impressed Stephanie McMahon. Hence, the Doctor of Thuganomics came into being.
ADVERTISEMENT
Article continues below this ad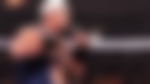 This new gimmick helped him gain the massive fan following WWE wanted. He became a fan favorite from just another Superstar on the roster but would soon turn heel in 2006. Post that, he transitioned into a "Superman-Esque" character.
However, he returned to the ring as Dr. of Thuganomics at WrestleMania 35 and confronted Elias. In his last match in WWE with Bray Wyatt, the character briefly appeared in the Firefly Funhouse.
ADVERTISEMENT
Article continues below this ad