WATCH: When John Cena Stunned WWE With a Fiery Freestyle Rap on SmackDown
Published 10/25/2021, 12:30 PM EDT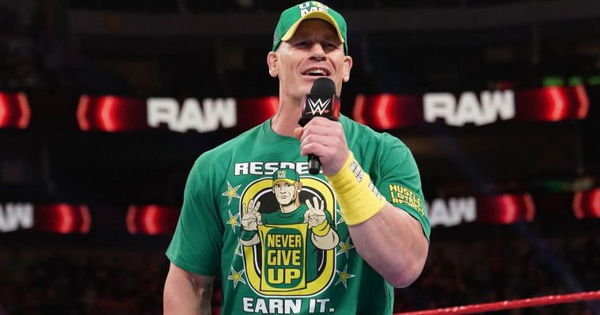 ---
---
Many WWE Superstars have worked hard to get into the main roster of WWE. Many have struggled a lot to prove their worth to the company. John Cena is one of them who struggled during his early days in WWE to maintain his position.
ADVERTISEMENT
Article continues below this ad
John Cena is the 16 time WWE Champion. Today, we know him as the biggest WWE superstar in the wrestling industry, but do you know he once performed a freestyle rap in the WWE?
Earlier, he was on the verge of getting fired, but freestyle rapping saved him and he retained his job and continued as a wrestler in WWE.
ADVERTISEMENT
Article continues below this ad
In a SmackDown episode, Cena performed his freestyle backstage. Cena also rapped at the Royal Rumble 2003 during his entrance. Additionally, he had sung his own theme song "The Time Is Now".
John Cena performs his freestyle rap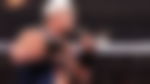 At a time, Cena was about to lose his job as a wrestler. He couldn't connect with the audience, so the WWE decided to fire him until he performed a freestyle rap on the bus during a tour. His freestyle impressed the WWE creative team and they gave him a chance to perform in the ring.
He performed his freestyle rapping backstage in an episode of SmackDown. Later, Cena got his name as Doctor of Thuganomics.
In an interview, Cena said, "It really gave me a chance to invest in costuming, mannerisms, delivery, personality. I'm not the most technically proficient guy, I'm not the biggest aerial performer. But, I really love the make believe aspect, I really genuinely do and the storytelling aspect."
"And being the rap guy, I bought it all in… the one thing that I got my a** kicked for as a teenager – dressing different and embracing hip hop culture, was the catalyst to me connecting with the global audience."
Have you ever wondered why Cena is best with his mic skills? His mic battles always make him the best. Whether it is Roman Reigns or 'The Beast' Brock Lesnar or 'The Game' Triple H, he always shuts them up. WWE fans love John Cena for his wrestling style but also his mic skills. During his WWE career, he has also featured in some songs.
Cena features in Music videos and Movies
ADVERTISEMENT
Article continues below this ad
Cena rapped in the music video H-U-S-T-L-E alongside rapper Murs. Moreover, John Cena has written his own song "The Time Is Now" and used it as his theme song. Many years have passed, but his freestyle rapping is still one of the main features of his personality.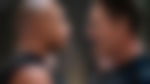 John Cena is one of the most talented WWE Superstar ever and has a great mic and wrestling skills. Today, Cena is one of the top Hollywood actors from WWE and impressed the audience with his acting. His Fast and Furious 9 character Jacob Torreto is highly anticipated.
ADVERTISEMENT
Article continues below this ad
Would you like to see John Cena performing freestyle once again? Do let us know in the comment section.
Watch this Story: Sasha Banks Provides Massive Update on Her Role in The Mandalorian Season 3