WATCH: When John Cena Trolled Seth Rollins on Raw for Forgetting His Lines during a Promo
Published 03/05/2021, 11:49 AM EST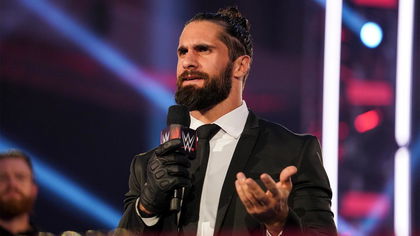 ---
---
Seth Rollins, Brock Lesnar, and John Cena were part of a triple threat match at Royal Rumble 2015, which was one of the best matches of Rollins' career. However, during the buildup to that match, Rollins had to cut a promo from backstage, and he didn't deliver it as expected.
ADVERTISEMENT
Article continues below this ad
In that promo, he was supposed to take a shot at John Cena and advise him to step away. Unfortunately, he messed up while delivering the punch line of the promo.
"What he should do is to step away. Take himself out of the match at the Royal Rumble. Tuck his LEGS, TAILS between his legs and walk off, saving himself with whatever dignity that he's got left."
ADVERTISEMENT
Article continues below this ad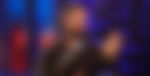 Even though he rectified his mistake almost immediately, John Cena and the audience caught on. Cena would not let Rollins off easy, and he said, "I don't know how the h*ll I'm going to tuck my legs between my legs."
His witty response got a huge cheer from the crowd, and in a way, it helped Rollins save face. While he trolled Rollins, the fact that John Cena acknowledged this mistake made it seem as if WWE scripted this line in this fashion.
Seth Rollins isn't the only one in WWE who has messed up his lines before. Superstars such as Hulk Hogan, The Miz, Roman Reigns, and others have forgotten their lines while cutting major promos.
Seth Rollins returned to SmackDown after a long break
Seth Rollins made a surprise return at Royal Rumble 2021 when he entered the Men's match at number 28. He eliminated three opponents before being eliminated.
Following the PPV appearance, Rollins appeared on an episode of SmackDown to make his return official. During his promo, he told the rest of the Superstars that he wants them to accept him as the leader. However, nobody responded to it and walked away.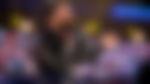 On the latest episode of SmackDown: February 26, 2021, Rollins came to the ring to address a complaint letter his team received. Before he could finish, Cesaro appeared. Rollins attempted to appeal to Cesaro's good side and tried to create an alliance.
ADVERTISEMENT
Article continues below this ad
However, Cesaro did not pay any heed to Rollins and applied his trademark move on him – The Cesaro Swing.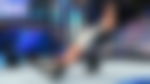 The ThunderDome audience was screaming with shock and surprise as Cesaro swung Rollins while the latter screamed to be put down.
ADVERTISEMENT
Article continues below this ad
Considering a rivalry is building up between Rollins and Cesaro, it's possible the WWE Universe might witness a match at 'The Grandest Stage of them All.'