WATCH: When Randy Orton Shocked Everyone With Insane RKO
Published 07/13/2020, 3:59 AM EDT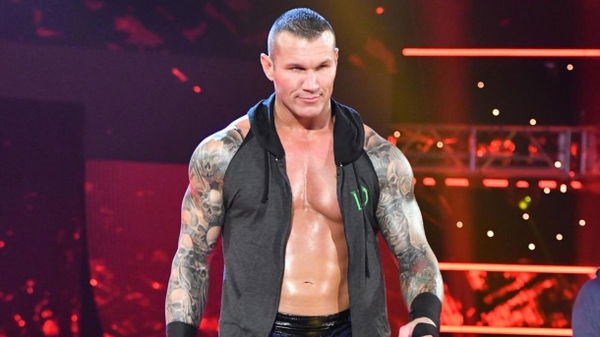 ---
---
The three most destructive letters in sports entertainment are synonymous with one of the greatest proponents of the art form. The master of the RKO, Randy Orton, will go down as a legend of the business.
ADVERTISEMENT
Article continues below this ad
That's because he has built a character over the years that invokes fear in the heart of even the most dominating opponents.
It doesn't matter if you're the eight foot tall Great Khali or the ever agile Rey Mysterio, when the Viper decides to strike with the "RKO outta nowhere", you're just another victim of his devastation.
ADVERTISEMENT
Article continues below this ad
Over the years, we have seen Randy hit many beautiful versions of the RKO. The sudden trigger of the move makes it perfectly equipped to be used in situations where a sense of surprise is needed.
That probably plays a factor in Orton being part of so many situations where he betrays his comrades. However, another beautiful rendition of the move takes place on a mid-air opponent.
That's why Randy works so well with high-flying opponents. His matches with the likes of Kofi Kingston and Rey Mysterio serve as prime examples.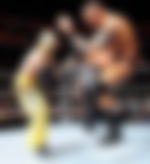 However, one of the best RKOs ever seen in a WWE ring took place exactly ten years before today. Randy was facing off against one of the best high-flyers the company had seen in a long time.
That was the extreme talented Evan Bourne. However, he had no idea what he was up for.
Randy Orton destroys Evan Bourne
While the match was pretty evenly poised, all that was needed was one RKO from Randy Orton to end it. After Evan Bourne thought that he worn down Orton sufficiently, he decided to go for an ambitious shootinh star press on the Viper.
However, as soon as he was about to land, Randy delivered one of the most beautiful RKOs we had ever seen. WWE Network decided to post this video on their Instagram account. Check it out.
ADVERTISEMENT
Article continues below this ad
ADVERTISEMENT
Article continues below this ad
While Evan Bourne is now out of the company, Randy has resurrected his legend killer persona. Rumours point towards a Summerslam main-event spot for the viper. It will be interesting to follow the progress of his career.