WATCH: When The Rock Unveiled The First Xbox in His Unique Style
Published 12/17/2021, 11:11 PM EST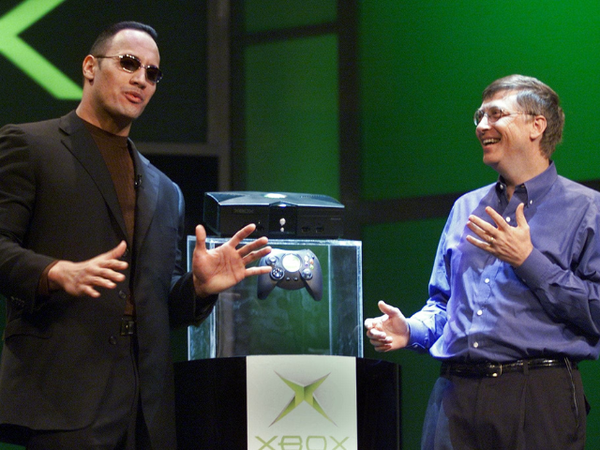 ---
---
Dwayne Johnson aka The Rock has been invited to several events over the years. However, one of the first ones that he was ever invited to was the unveiling of the very first Xbox.
ADVERTISEMENT
Article continues below this ad
At that point, everyone knew him as WWE Megastar The Rock, The Most Electrifying Man. Naturally, when he walked down the aisle to Bill Gates on stage, everyone knew the Xbox was going to be rather special.
As soon as he walked up to the stage, he went into character. Not breaking it for a second, The Great One started talking in third person, staying true to his in-ring persona.
ADVERTISEMENT
Article continues below this ad
"Thank you, Bill. It just might appear that The Rock and Bill Gates don't have a heck of a lot in common. Well, The Rock's here to say that can't be farther from the truth. The Xbox is everything The Rock is. Cutting edge, powerful, exhilarating. I mean, The Rock doesn't impress easily, Bill you know that. But, I'm pretty damn impressed with what we're seeing here today. Considering that this Xbox, at this moment, is only running on one-fifth if the system's power is very impressive."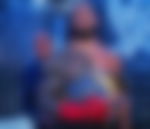 The Rock did not break character during the event
The Great One displayed his arrogant heel side as well. He asked Gates what it would be like if The Rock ran on one-fifth of the power. Right when Gates was about to answer, he cut him off by saying no one cares about Gates' things.
But, this was a formal event. He immediately apologized for snapping at Bill Gates, terming it as "force of habit."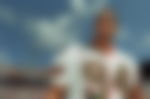 But, it's been a while since the WWE Universe has seen him work his heel-charm in the ring.
ADVERTISEMENT
Article continues below this ad
Will Dwayne Johnson be able to make a WWE return?
Nothing would make the WWE Universe happier than witnessing Johnson make a return. However, he possibly will not be able to fit it into this schedule at the moment.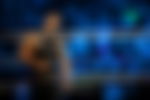 Johnson always has quite a handful of projects on his plate at all times. Putting all of it on hold to come back to WWE isn't something he can do for now.
ADVERTISEMENT
Article continues below this ad
Maybe 2022!