WATCH: When The Undertaker Eliminated WWE Legend Bret Hart After a Stunning Royal Rumble Match Debut
Published 01/27/2021, 8:00 AM EST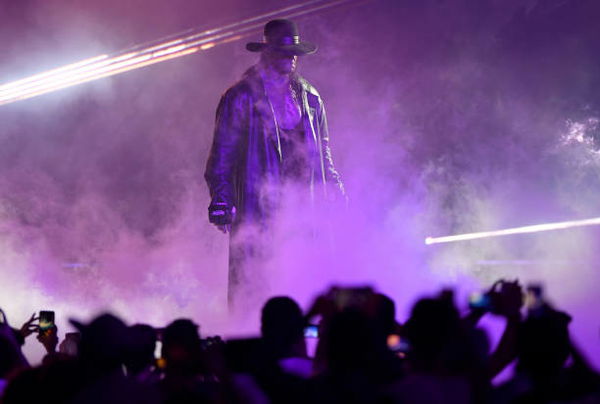 ---
---
In his three-decades-long career, The Undertaker achieved almost every major accolade there is to achieve in WWE. As we move closer to the Royal Rumble 2021, let's look back at one of the greatest wrestlers WWE Royal Rumble debut.
ADVERTISEMENT
Article continues below this ad
As we all know, Taker debuted on WWE in 1990, after a lackluster WCW career as Mean Mark. After his Survivor Series debut, "The Deadman" gained more popularity, his Royal Rumble debut became imperative.
At the 1991 Royal Rumble, The Undertaker, accompanied by then-manager Bruce Prichard, entered the Rumble at number twelve. He lasted almost 15 minutes in the Battle Royale and eliminated Bret Hart, Bushwhacker Butch, and The Texas Tornado.
ADVERTISEMENT
Article continues below this ad
However, both members of Legion of Doom, Hawk, and Animal combined forces and eliminated Undertaker. He was the ninth man to be eliminated.
He had his first and only Royal Rumble win at the 2007 event. Undertaker entered as the last entrant and eliminated long-time foe, Shawn Michaels, after 13 minutes.
Later on, he challenged World Heavyweight Champion Batista at WrestleMania 23. Undertaker defeated the champion and became the first man to win both the World Heavyweight Championship and the WWE Championship at WrestleMania.
The Undertaker talks about his changed WWE contract
In his latest interview with Joe Rogan, "The Phenom" spoke about a plethora of subjects, including how WWE changed over the years. He also revealed his post-retirement stance with WWE.
"Now I'm not a talent, I'm a legend, I'd only work 2-3 times a year, but I was still under a regular contract. Under a regular contract, you have to have 4 mandatory pi** tests and two blood tests every year."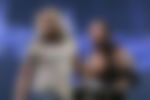 ADVERTISEMENT
Article continues below this ad
Undertaker also talked about how strict WWE is about their wellness policy, "They're totally random, they just show up, you never know when they're going to show up. I was home, that's why I didn't get tested until the very end."
"I know what the protocol is and if anybody would've got out of it, it would've been me and I didn't get out of it," Undertaker said. He also revealed he is enjoying his time with his family.
How well do you remember The Undertaker's Royal Rumble debut?
ADVERTISEMENT
Article continues below this ad