WATCH: When Triple H Broke Character to Console a Crying Child at Ringside
Published 05/03/2021, 1:25 PM EDT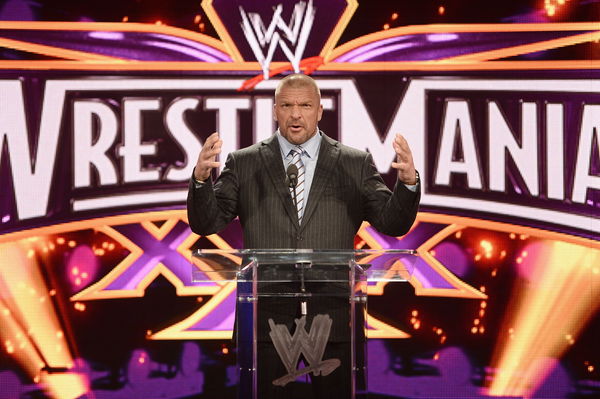 ---
---
Fourteen time World Champion Triple H wears many hats in WWE. He's the COO of the company, runs its developmental brand NXT and is one of the top heels in the game. However, the Game showed his softer side on an episode of Raw where he consoled a crying child.
ADVERTISEMENT
Article continues below this ad
Triple H breaks character to console a crying child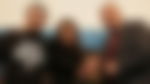 ADVERTISEMENT
Article continues below this ad
On an episode of Raw in 2015, Triple H made a child in the audience cry, simply by looking at him. The Game sat at ringside along with Stephanie McMahon, when a young fan caught his attention. Within a few seconds, the child began weeping after Triple H probably scared the poor chap.
Breaking character doesn't come easy for one of WWE's top heels, but Triple H consoled the boy, giving him a head rub over the barricade. Fans captured the moment, and photographs of the moment were on social media in no time.
This wasn't the first time the Game broke character in a WWE ring, but it was probably the most touching moment. After the episode ended, the boy even went backstage and had a photograph taken with one of the biggest names in wrestling.
The Game previously broke character on an episode of Raw in 2009, where he ribbed Kofi Kingston about his former Jamaican character. Another memorable moment where he broke character was on an episode of SmackDown, where he gave a kid with Down Syndrome a chance to perform the DX crotch chop with him in the ring.
Is the Game WWE's most hated heel?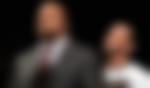 ADVERTISEMENT
Article continues below this ad
While his moments of kindness are plentiful, Triple H is also one of the most despicable heels in the business. His notoriousness spreads outside the ring as well, and many wrestlers have openly criticized him for playing backstage politics.
WWE Hall of Famer Bret Hart called the fourteen-time champion 'overrated' and openly claimed his success in WWE is attributed to his relationship with Vince McMahon. There have even been allegations of Triple H bullying Superstars backstage including major names like CM Punk and The Rock.
In the ring, Triple H portrayed his character to perfection:- an entitled heel who would do anything to win the WWE Championship. From his assaults on Shawn Michaels in 2002 to Daniel Bryan in 2014, the Game might just be the most hated person in WWE.
ADVERTISEMENT
Article continues below this ad