WATCH: When Vince McMahon Beat 29 WWE Superstars Including Stone Cold Steve Austin to Win the 1999 Royal Rumble Match
Published 01/17/2021, 7:00 AM EST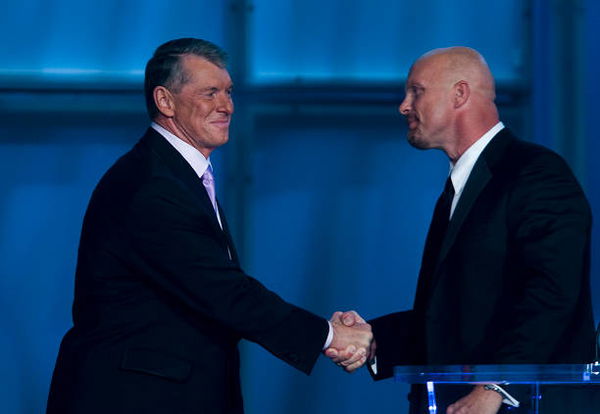 ---
---
The Royal Rumble is arguably the most exciting match in all of WWE. Thirty men and women compete to emerge as the last man standing, which takes you to the main event of WrestleMania. Although the main event of WrestleMania is hallowed ground, there have been some unusual Rumble match winners. One of these winners is none other than Vince McMahon.
ADVERTISEMENT
Article continues below this ad
Vince McMahon and Stone Cold entered the Royal Rumble
ADVERTISEMENT
Article continues below this ad
In 1999, Stone Cold Steve Austin and Vince McMahon were at the peak of their intense rivalry that defined the Attitude Era. Both men entered the Royal Rumble match that year, with Austin entering at #1 and McMahon at #2.
Austin stomped a mudhole through Vince immediately before other Superstars began entering the match. While Austin was busy dealing with the other entrants, McMahon tried to escape through the crowd. Unfortunately for the boss, the Rattlesnake caught up to him, and they brawled into the locker room area.
McMahon lured Austin into the ladies' restroom, which turned out to be an ambush. The Corporation, Vince's heel faction, assaulted Austin and left him unconscious. Soon, EMTs arrived at the spot and drove off with Austin in an ambulance. With an evil grin on his face, McMahon returned to the ringside area and sat at the commentary desk.
Austin returns; McMahon still wins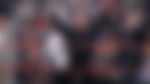 After Kane entered the match and ran roughshod over everyone, fans heard the siren of an ambulance. Out of the driver's seat stepped out Stone Cold Steve Austin.
He marched to the ring and eliminated Ken Shamrock, Triple H, Owen Hart, and the Big Boss Man to leave only him and Vince McMahon in the match.
ADVERTISEMENT
Article continues below this ad
McMahon looked visibly terrified at the prospect of facing Steve Austin once again. Fortunately for Vince, he had the WWE Champion in his pocket.
The Rock interrupted the match and hopped on the apron. Distracted with The Rock and in trying to get rid of him, Vince sneaked up on Austin from behind and eliminated him.
Mr.Mahon remains one of the most divisive Rumble winners in WWE history. Even the 2014 (Batista) and 2015 (Roman Reigns) Rumble winners were not as controversial as McMahon.
ADVERTISEMENT
Article continues below this ad
Of course, Vince did not face the Rock at WrestleMania. He and Austin met in a steel cage match at St. Valentine's Day Massacre, where Austin won the match to become the Rock's opponent at WrestleMania.