WATCH: When Vince McMahon Paid A Price For Betting Against Bobby Lashley
Published 07/22/2020, 3:49 PM EDT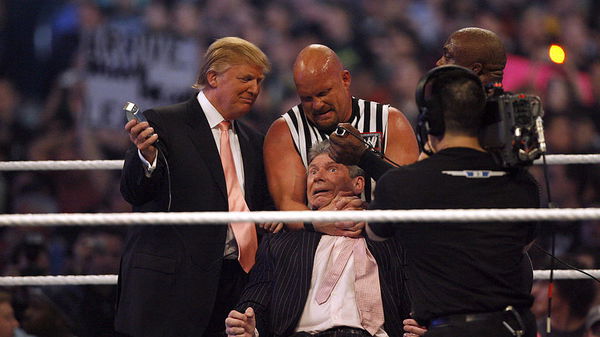 ---
---
WWE today could use a little bit of inspiration from its glorious past. Gone were the days when Steve Austin would just walk out, stun the McMahons, and get back to business. Speaking of the McMahons, Vince McMahon is no stranger to in-ring feuds. He has often found himself on the receiving end of a Stunner. There is one particular matchup in which Mr. McMahon hit rock bottom, and that was at WrestleMania 2007.
ADVERTISEMENT
Article continues below this ad
For those of you who may recall, it was called "The Battle Of The Billionaires". Why? Simply because the match was an indirect competition between Vince McMahon and Donald Trump.
ADVERTISEMENT
Article continues below this ad
Yes, you heard that right. McMahon and Trump had a bet on this match. The losing party would have his head shaved bald! 
The two weren't going to compete with each other directly but through representatives. McMahon chose Umaga, while Trump chose Bobby Lashley.
At the time, both choices were extremely good, and we were undoubtedly going to see a great match. However, this wasn't the only interesting thing in the match.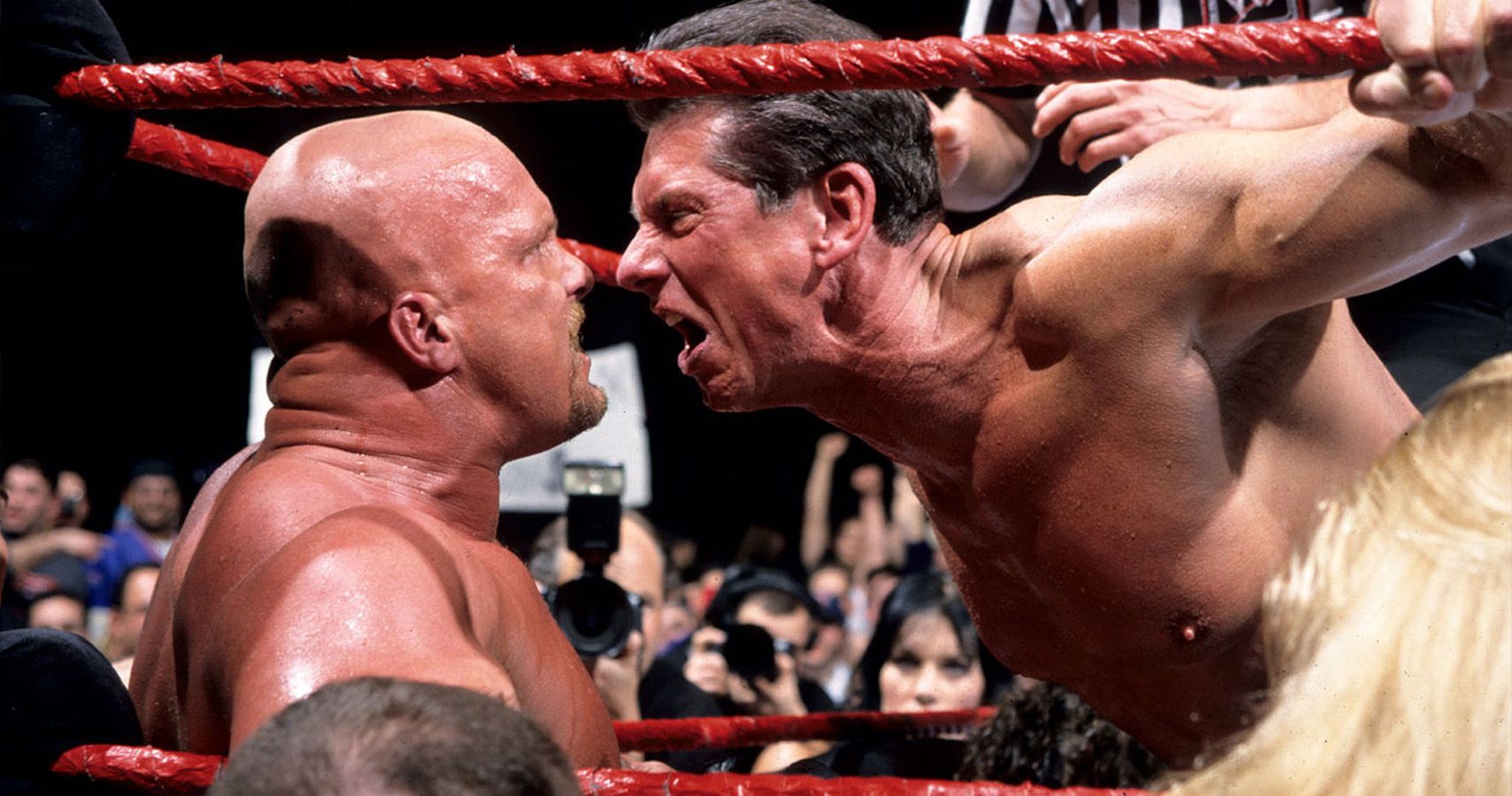 To Vince McMahon's shock, his greatest rival was called up to be the guest referee. This man was none other than "Stone Cold" Steve Austin. We knew things would get extremely interesting once Stone Cold got involved.
Vince McMahon did not know what he was getting himself into
The match was set to happen, and all was going well. However, Umaga hit Austin with a Samoan Spike during the match. This made him get out of action for a few minutes. 
In his absence, Shane McMahon conveniently arrived on the scene to take over. It was clear that he was biased and was trying to get his father's side to win.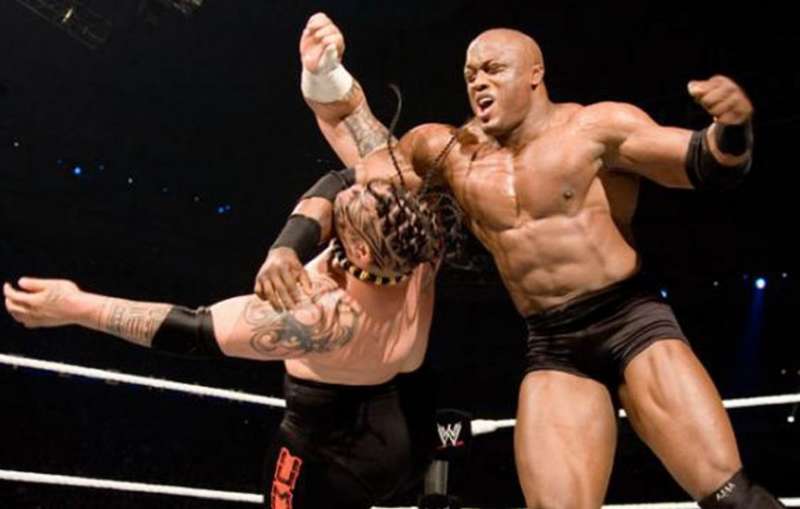 However, Austin pulled Shane out of the ring and delivered a Stunner to him. He then went in the ring only to be Spiked again by Umaga.
In the meantime, an unsuspecting Vince McMahon was ambushed by none other than Donald Trump himself. The crowd was absolutely loving this show. Steve Austin once again got back into the ring and mangled to dodge another Spike by Umaga and delivered a Stunner to him.
A staggering Umaga was then hit with a devastating spear by Lashley, to which Austin hot the three count. Vince McMahon was shocked and knew what as coming next.
ADVERTISEMENT
Article continues below this ad
He cried and cried but to no avail. Austin, Lashley, and Trump had a field time shaving McMahon's head off. To add insult to injury they even used a razor to top off their work!
If you're feeling bad for Vince McMahon, worry not. As the three were celebrating, Stone Cold being Stone Cold delivered a Stunner to Donald Trump!
ADVERTISEMENT
Article continues below this ad
"Never let your guard down in front of the Rattlesnake" should be rule number 1 in the WWE book by now. This storyline will undoubtedly go down as one of the most satisfying for WWE fans. Hopefully, WWE brings back feuds of this kind soon.