WATCH: When Vince McMahon Suffered One of The Craziest Injuries After a Controversial Ending to WWE Royal Rumble 2005
Published 01/21/2021, 7:00 AM EST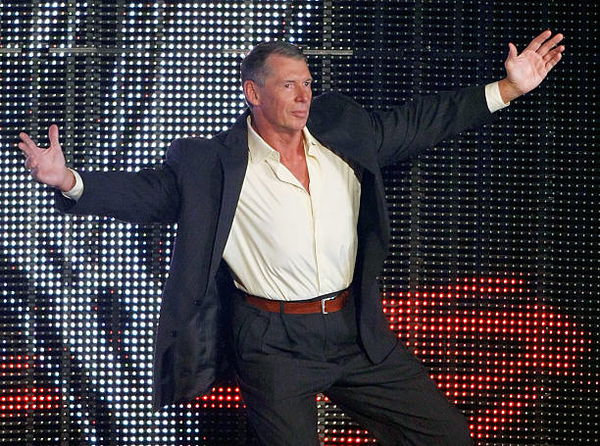 ---
---
Royal Rumble is one of the flagship events of WWE, and it has had its fair share of notorious moments. However, only a few incidents come close to the time when Vince McMahon legitimately tore both of his quad muscles in anger.
ADVERTISEMENT
Article continues below this ad
As the story goes, Batista and John Cena were the final contestants in the 2005 Royal Rumble Battle Royale. Both men looked set for a huge push and a win here could have legitimately helped them in becoming the face of the promotion.
Batista was originally supposed to win the match following a Batista Bomb. However, because of some miscalculations, both men fell over the top rope at the same time.
ADVERTISEMENT
Article continues below this ad
As crazy as it sounds, the officials could not decide upon a definite winner. While Raw referees believed Batista was the winner, the SmackDown referees felt that Cena's feet had landed after Batista.
Upon this ambiguous ending, the owner Vince McMahon came down to the ring from the guerilla position. He was fuming over this unscripted bizarre ending.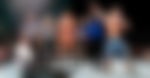 Coming to the incident, upon his fast and raging arrival to the ring, Mr. McMahon tore both of his quadriceps muscles. As seen in multiple videos, he tried to stand but immediately sat down near the ropes.
Vince McMahon tore both of his quads because of his raging power walk
WWE's Senior Vice President Bruce Prichard recalled the incident.
"He starts to get up and he can't get up. So, he's sitting in the middle of the ring as he's screaming for them to restart the match. But he can't stand up and he can't get in their face so he's doing it from a seated position… All he knows is that his leg is on fire."
McMahon not only restarted the match but also walked to the back with his torn quads. Following the unfortunate unscripted incident, the match ended as it was supposed to; Batista threw Cena out of the ring and won the match.
ADVERTISEMENT
Article continues below this ad
Former WWE official Jimmy Korderas said to Fight Network,
"He got to the back without help. Somebody came over to help him, and he was like, 'Get away! I can do this!' and he kind of like struggled his way back… Vince is a tough sucker, man. I'll give him that."
ADVERTISEMENT
Article continues below this ad
Vince McMahon is 75 years old now. Although he does not have a prominent on-screen presence in 2021, he is still an integral part of WWE programming. Needless to say, the Royal Rumble incident will always be one of the highlights of his career.