WATCH: When WWE Legend Lex Luger Slammed 600 Lbs Yokozuna on 4th of July Celebration
Published 07/04/2021, 12:32 PM EDT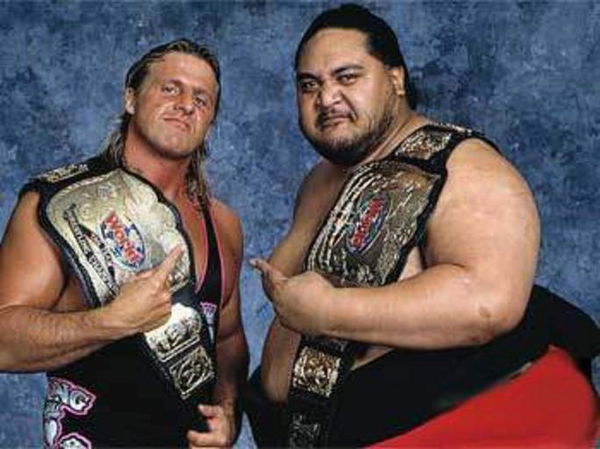 ---
---
WWE has seen some giant men in its history but rarely has there been someone as mammoth and mobile as Yokozuna. The 600 pound Samoan was a two-time WWE Champion and a Hall of Famer. But did you know that he almost humiliated the United States of America?
ADVERTISEMENT
Article continues below this ad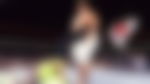 ADVERTISEMENT
Article continues below this ad
Did WWE save the USA from humiliation?
In the year 1993, during the
WWE
4th of July celebrations, Yokozuna claimed that no wrestler would be able to Bodyslam him on board the USS Intrepid.
To prove Yokozuna wrong and save the USA from the humiliation, the 300-pound wrestler 'Crush' entered the ring. The crowd cheered on as Crush tried to lift and slam Yokozuna. To his credit, he almost did the unthinkable and lifted Yokozuna, but sadly, he couldn't slam him down.
Following Crush's defeat, the "Macho Man" Randy Savage stepped up for the challenge. Macho Man squared up to him face to face but only to be pushed to the ground by the mammoth of a man.
With his blood boiling hot, Savage rushed and tried to lift Yokozuna. Alas, no end product as he couldn't pick him up off the ground.
When all hope seemed lost, a lone helicopter came flying from the great beyond and landed onto the Intrepid. The fans or the wrestlers present could make out who it was.
After a while, when the cameras zoomed in, we discover that it was none other than "The Total Package" Lex Luger.
The crowd was on their feet as their hero finally arrived to save their face from the humiliation. Luger made his way into the ring through the fans, much like The Shield did back in the day. Upon arriving at the scene, Luger spoke his mind and proceeded to badmouth Yokozuna and Mr. Fuji.
Lex Luger did the impossible!
Getting the WWE crowd riled up, Luger grabbed Mr. Fuji and threw him out of the ring. The bell rang, and the match began.
ADVERTISEMENT
Article continues below this ad
Yokozuna charged at Luger, but he dodged, and Yokozuna hit the turnbuckle. Luger threw a mean right elbow straight at Yokozuna's head. And thus, the moment everyone was waiting for, finally arrived. Lex Luger lifted the 600-pound giant and bodyslammed him onto the ring.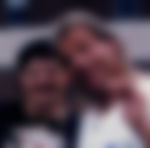 The crowd couldn't believe what they witnessed and erupted. Even Luger couldn't contain his emotions and ran wild. Henceforth, Lex Luger became the pride of the Red, White, and Blue.
ADVERTISEMENT
Article continues below this ad