WATCH: WWE Chairman Vince McMahon Shows Off Impressive Workout Routine at 76 in Latest Video
Published 07/17/2021, 10:29 AM EDT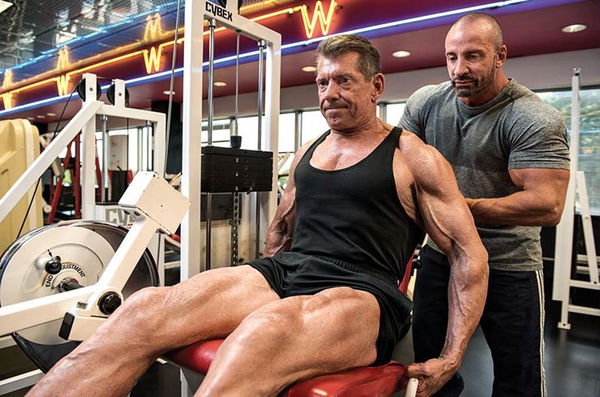 WWE Chairman Vince McMahon is 76-years-old , but he still continues to spearhead the company. In fact, the WWE Chairman has shown no signs of retiring and is still in the same spirits, and even better shape than he was in decades ago.
We have all seen Mr. McMahon tear it up with his intense workouts in the gym. His unbelievable workout feats would put any up and coming wrestler or bodybuilder to shame.
The last time we
witnessed
Mr. McMahon's crazy workout was about four months ago. He was pulling off awe-inspiring leg presses and hack squats with weights and reps. And now, after a small wait, we have another video from his intense gym session.
ADVERTISEMENT
Article continues below this ad
Vince McMahon tears it up in the WWE gym at age 76
Earlier today, WWE Corporate Trainer, Michael A. Monteforte uploaded a video of Vince McMahon's latest workout video on his Instagram.
In the caption, he detailed the workout McMahon is pulling off and also wrote how the boss is showing how it's done. He also called him a Bad Mammerjammer!
 

View this post on Instagram

 

Watch this Story: Best Physiques in WWE History.
As we can see, Mr. McMahon is doing some very impressive squats with about three plates on each side. Now, if that does leave you awestruck, then we don't know what will.
We must also give it up for his taste of music. He's working out to "You Shook Me All Night Long" by AC/DC playing in the background.
ADVERTISEMENT
Article continues below this ad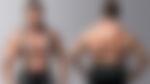 This seems to be before this week's edition of SmackDown on FOX from the Toyota Center in Houston, Texas. Vince McMahon definitely looked impressive in his brief appearance to kickoff SmackDown last night. However, we would've loved to bask in his glory for a little longer.
Either way, this video of his grueling workout session is definitely making up for the brief appearance last night. And looking at the physiques of most WWE Superstars today, they're all in good shape.
ADVERTISEMENT
Article continues below this ad
After all, when you have the Boss leading from the front like this, you can't give an excuse to stay far behind, right?