Watch: WWE Champion Braun Strowman Showcases Inhumane Strength on SmackDown
Published 06/06/2020, 2:25 PM EDT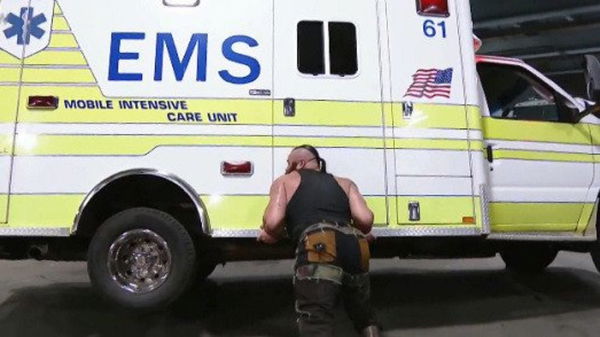 ---
---
Braun Strowman has been on a monstrous roll ever since he became the Universal Champion at WrestleMania36.
ADVERTISEMENT
Article continues below this ad
The Monster has been undefeated for a couple of months and became the only man to have pinned both "The Fiend" Bray Wyatt and Goldberg.
Considering this level of investment, a fan would think Braun would get more serious matches or feuds so he can increase his stature even more.
ADVERTISEMENT
Article continues below this ad
WWE tried to do that on this week's SmackDown but their method was questionable and weird.
This week's episode featured a show long mini storyline involving the Monster among Men and The Miz and Morrison. Here is the video:
The basic premise of the story involved Miz and Morrison pranking Braun Strowman. The idea was good, but the pranks did not bring the humor and laughs which they were intended for.
WWE has been struggling to keep up storylines as the empty arenas have taken the life out of the shows. Therefore, they have been focusing on these skits, but involving the champion is not good for him.
Braun Strowman shouldn't be portrayed as someone you can prank. He should have that charisma and persona that people are friends with him, but they can't mess with him.
That persona just blew away during the show as Strowman looked like an idiot during the show. WWE did correct this at the end of the night by letting Strowman display his monstrous strength.
Braun found the surveillance van with Morrison and Miz inside. He called them 'Dead Men' and then flipped over the gimmicked van to end the show and show his inhumane strength.
The Pranks on Braun Strowman
The pranks on Strowman weren't anything special for the most part. They were basic and Strowman had to oversell them to make it look like he was pissed off.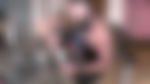 ADVERTISEMENT
Article continues below this ad
To WWE's credit, the pranks did go up in intensity throughout the show which was effective in building up fan interest.
The pranks included Miz and Morrison spoiling his protein drink, attempting to dump slime on him and ultimately destroying his vintage car which led to Strowman seeking retribution.
This was a bad storyline in the end. WWE could have used the airtime to build up new guys on their roster or by giving Braun a mid-card opponent to fight with.
ADVERTISEMENT
Article continues below this ad
Miz and Morrison do deserve better as well. They are veterans of the ring and deserve to do better matches and segments than playing pranks.
WWE bookers need to work extra hard for next week as they messed up this week's SmackDown and gave more reasons to fans to not tune in next week on Fox.