WATCH: WWE Fans Display Their Fickle Nature During Ronda Rousey's Match in Rochester
Published 03/01/2022, 12:30 PM EST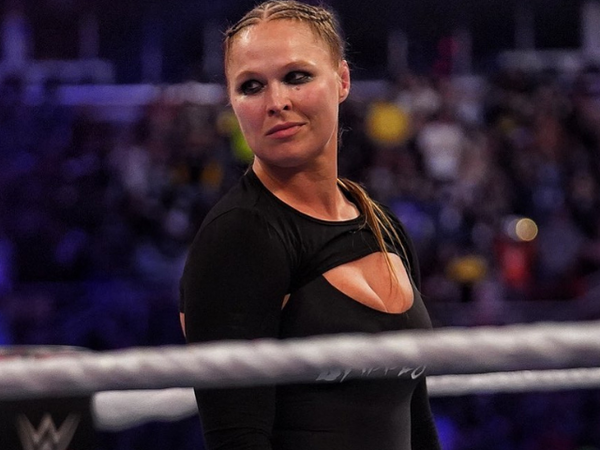 WWE Superstars are supposed to be brutal inside the ring. But, did anyone ever prepare them for the brutality that comes from outside the ring? Especially from the fans? Several Superstars over the years have fallen victim to the fans' harsh comments, and one name in the mix is Ronda Rousey.
ADVERTISEMENT
Article continues below this ad
During her first WWE run, the fans did not warm up to her. They would boo her, support her challengers, and overall made it an unpleasant scenario.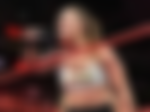 ADVERTISEMENT
Article continues below this ad
The Road to WrestleMania 35 was rather grueling for her since the WWE Universe would cheer for Becky Lynch and Charlotte Flair, and not for her.
As a result, when she returned for her second run with WWE, she was defensive from the beginning. However, the fans had a surprise in store for her and turned the game around. Instead of repeating their actions from Ronda Rousey's first run, they began cheering for her.
They cheered for her during Televised shows, Live Shows, PPVs, and everywhere.
This took Rousey by surprise as well. Since her return, WWE needed to have a word with her to ensure she doesn't spew hatred towards her fans from any former grudge.
Watch This Story: WWE SmackDown Results: Brock Lesnar Caused Havoc, Roman Reigns Warned The Beast, and More!
Ronda Rousey has moved past her issue with the WWE Universe
When Rousey returned at Royal Rumble 2022, she didn't have to cut promos. The following Raw, she had to work in an in-ring promo with Becky Lynch. Her expectation was that fans would be hurtful, but she would tune them out to focus on her promo.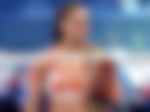 ADVERTISEMENT
Article continues below this ad
However, apart from a few fans at the front, no one booed her. When she went backstage, Vince McMahon explained to her that at the end of the day, it was about the fans and not about her or any particular WWE Superstar.
"I went and talked to Vince. He was like, 'that was fantastic. Just, you need to smile.' I was telling him like, 'you know, they were booing me on the way out of every stadium.' He's like, 'yeah, but they've forgiven you for that.' I'm like, 'Well, I haven't forgiven them.' He goes, 'But it's not about you. It's about them'."
ADVERTISEMENT
Article continues below this ad
She eventually let bygones be bygones and started letting the crowd be more involved. Now, it seems as though she has won over the fans and they can't stop chanting "Ronda Rousey"!