WATCH: WWE Legend Randy Orton's Step Son Takes the Ultimate Revenge on Him
Published 03/13/2022, 1:30 PM EDT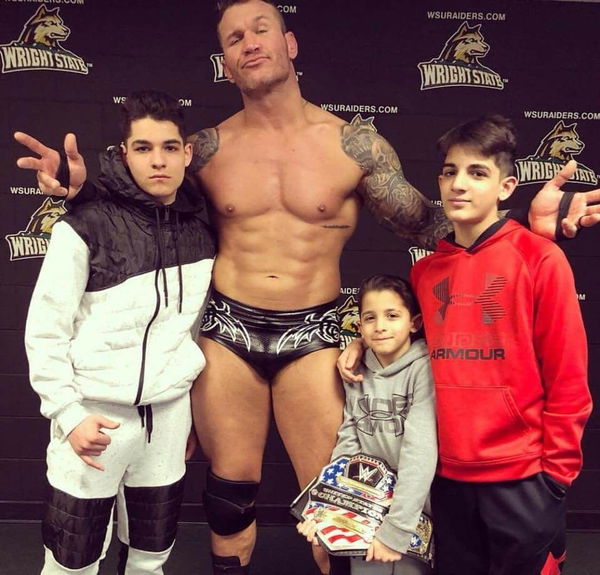 Randy Orton is currently in one of his best runs in WWE and as well as in personal life. Orton, as of today, is satisfied with his life. He is a future Hall of Famer in WWE. In his personal life, Orton is happy with his wife Kim Orton and their five children. 
ADVERTISEMENT
Article continues below this ad
Randy Orton rose to bigger success in WWE when his finisher RKO got popularized. Fans instantly started using #rkoouttanowhere hashtags every time he did the RKO in the ring. 
Some time back, Orton was spending time with his whole family in their swimming pool. Orton, out of nowhere, RKOed his elder stepson in the pool. 
ADVERTISEMENT
Article continues below this ad
Fast forward to a few months later, the Orton family was spending some family time near the pool. This time Randy Orton's stepson out of nowhere RKOed Randy Orton in the pool. Even the Apex Predator was shocked after receiving the RKO. It seems The Legend Killer is training his kids for perfecting the RKO.
Watch This Story:- Top WWE & AEW news of the Week
Randy Orton loves his family. He has claimed many times now that getting married to Kim Orton and becoming the stepfather of her kids has changed his life.
Randy Orton became responsible after marrying Kim Orton
Randy Orton appeared in an interview with Ariel Helwani earlier this year. There he opened up on the turning point in his life which made him responsible. 
Orton said, "When I was 33, I met my wife Kim and I feel like a lot of people that know her backstage and throughout the company, they'll thank her randomly for coming into my life."
Randy Orton was 28 years old when he had his first daughter with his first wife. When he married his current wife Kim, his family grew from one child to four children, and also Randy and Kim had a daughter. Fatherhood changed The Apex Predator in his personal life and made him responsible.
Randy Orton on retirement plans
Randy Orton is one of the WWE superstars who are there in the company for a long time. The Legend Killer still is as relevant as he was in his early days. Many wrestlers retire or semi-retire by the age of 40 years.
ADVERTISEMENT
Article continues below this ad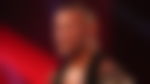 Randy Orton is 41 years old currently. He appeared in The Wrestling Ringer Podcast where he talked about his retirement. He said, "I'm 41. By the time I'm 50, I think I'm done."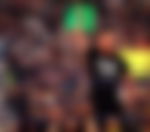 ADVERTISEMENT
Article continues below this ad
"That's 9 years from now. But I don't see an end to my career any time soon. I'd like to continue to go." (H/t Givemesport)
Orton has plans to wrestle till he turns 50 years old. He wants to retire on his own terms but would like to go on if he is physically fit.