WATCH: WWE Superstar The Miz Surprises Maryse with an Insane Present on Their Anniversary
Published 05/04/2021, 8:30 AM EDT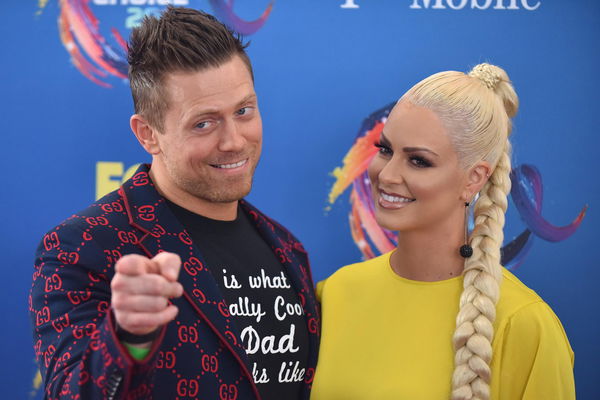 ---
---
The "It Couple" of WWE, Maryse and Miz, celebrated their six-year anniversary this year. To woo his wife all over again (and in a little competitive spirit), the couple gifted each other some phenomenal gifts.
ADVERTISEMENT
Article continues below this ad
It started off with Maryse. The couple went to a "barbecue place" to eat and the former Diva's Champion surprised her husband with a "World's Greatest Father" billboard.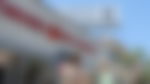 Unfortunately, the billboard got turned into "World's greatest farter" and was up there for three weeks. WWE Superstar Alexa Bliss and her fiance singer-songwriter Ryan Cabrera went with the former WWE Champion and gave him ideas for Maryse's anniversary gift.
ADVERTISEMENT
Article continues below this ad
"You should write her a song," Ryan suggested. "Girls love romance. You have everything set up ahead of time. Then you have your song at the end of the night or a poem. You gotta tie it all it all in together."
 The Miz serenades Maryse with a song and more
As planned, Miz and Maryse went to dinner as shown in the sneak peeks. In the end, Miz sang a song in front of everyone. This left Maryse a bit flustered, but she appreciated it. As Miz puts it, "I may not have the best voice in the world, but I got a lot of heart."
However, the surprise did not end there. As the couple went outside, Miz surprised Maryse with a billboard of her own.
The board had a picture of The entire Mizanin family, complete with two kids, and said, "To the world's most awesome wife." You can check Maryse's overjoyed reactions below –
The couple later told Showbiz Cheat-Sheet about the competitiveness in the household. "It's not just our anniversary, I think it's with everything. I don't know if it's sad or funny," Maryse said.
"My wife is very competitive and so am I," Miz said. "And so whenever there's a moment of competition, even when there isn't a competition, even when we're on the same team, we're still competing. It's ridiculous."
ADVERTISEMENT
Article continues below this ad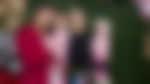 The couple got married on February 20, 2014, after years of dating. The couple welcomed their first child, Monroe Sky, in March 2018. In September 2019, Maryse gave birth to the couple's second child, Madison Jade.
Known as the "It Couple" of WWE, The Miz and Maryse are extremely popular with the fans (despite their heel status). The highly entertaining life is portrayed on USA Network in the TV series "Miz & Mrs."
ADVERTISEMENT
Article continues below this ad
Read More – All You Need to Know About the Loose Cannon's Son, Brian Pillman Jr.