"We Could Have Drawn So Much Money"- Hulk Hogan Reveals His Dream Matchup in WWE
Published 01/06/2021, 11:47 AM EST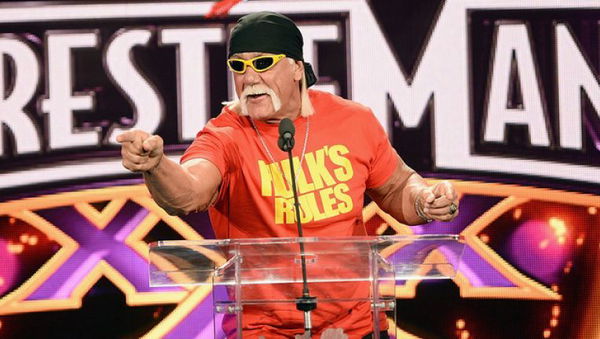 ---
---
Hulk Hogan has showered the WWE Universe with brilliant matches and excellent promos. It seemed as if he had conquered everything he hoped to. However, he has revealed one name he wanted to wrestle, but couldn't.
ADVERTISEMENT
Article continues below this ad
According to the legend, he wanted to wrestle Stone Cold Steve Austin. In fact, he believes that if WWE had put both of them inside the ring, he would definitely have emerged victorious.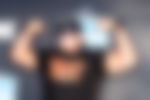 "Yes. 'Stone Cold' Steve Austin, in a singles match. I tease him about it all the time: 'Man, if I was the bad guy, I would have put you over every night. Right in the middle of the ring.
ADVERTISEMENT
Article continues below this ad
"And then I'd get on TV and I'd lie my rear end off about how that bald-headed creep could never beat me!' We could have drawn so much money.
"When I came back to wrestle The Rock, that Hollywood Hogan character was so hot. I would have loved to chase Steve around the world for a couple of months."
How would the fans react to Hulk Hogan vs. Stone Cold Steve Austin?
Hulk Hogan was one of the greatest Superstars during the 1980s. He made a name for himself as a pro-wrestler, a leader, and a champion. Coming to Steve Austin, he is one of the Superstars credited with the success of the Attitude Era.
A match between them would have been a tremendous success had WWE actually scheduled it. In fact, neither of them would have had to put in a great deal of effort in executing complicated moves.
The excitement aligned with generations colliding inside the squared circle would have been enough to reel in viewers.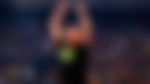 Why match never happened
It is said that Vince McMahon tried to make the match happen, but Steve Austin wasn't interested. It was Jim Ross who explained why Stone Cold wasn't interested in the match.
ADVERTISEMENT
Article continues below this ad
"Steve had it in his mind that Hogan's style and Steve's style were like oil and water. He just didn't feel the chemistry; Austin was never about having good matches, Austin was about having great matches.
"He knew better than anybody else in the world who he could work the best with. Hogan wasn't on that list. Steve could be wrong too. I'm not saying that Hogan and Austin couldn't have a good match."
ADVERTISEMENT
Article continues below this ad
Even though it's never too late for anything at WWE, this electrifying match just doesn't seem possible anymore.