"We Get Paid Better"- WWE Legend Kurt Angle Reveals How PPV Buys Affect Wrestlers
Published 04/28/2021, 12:31 PM EDT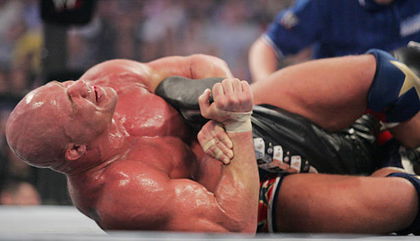 ---
---
WWE's PPVs have always been exceptional spectacles, full of pomp and glory. Every match meant a lot more when it was on a PPV, especially if it is WrestleMania. For Kurt Angle, explaining the significance of PPVs comes easily to him.
ADVERTISEMENT
Article continues below this ad
Kurt Angle explains how PPV buys affect superstars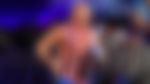 ADVERTISEMENT
Article continues below this ad
From WWE to TNA, Kurt Angle's headlined over fifty PPVs. He's one of the few wrestlers who headlined both WrestleMania and SummerSlam in a year, but how did the PPV buy rate affect him?
On the Kurt Angle show, the former Olympian explains how PPV buys affect wrestlers in WWE.
"The only effect that we have as performers is we're not responsible for how many PPV buys they do or whatever. But we get paid better the more PPV buys and if there's a bigger house drawing. So that's how we find out, but we don't know how many buys there are after WrestleMania. We only know by the numbers that we get when we get paid."
Angle explained the significance of WrestleMania, although wrestlers don't realise how it affects their paycheck.
"All WrestleMania's are successful because the athletes put on the best performances of the year. So all WrestleMania's are considered a huge success, and it's the one show of the year. It's our biggest show, it's the one year; one show of the year that we can celebrate the whole entire year."
Angle's PPV classics
In his legendary WWE career, Kurt Angle wrestled many PPV classics. He's faced the biggest, best and toughest in the business and put on the best matches in WWE history. The Olympian's resume might just make him the best wrestler in WWE history.
ADVERTISEMENT
Article continues below this ad
At SummerSlam 2001, Angle and Stone Cold Steve Austin put on a wild brawl which sped up in quality with Angle's wrestling prowess. Angle's suplexes merged with Austin's explosive brawling made for an incredible bout. Angle's match with Chris Benoit at Royal Rumble 2003 topped his match with Austin, purely based on the similarity in their styles.
At WrestleMania 21, Angle put on one of the best matches in the PPVs history against Shawn Michaels. He became the first wrestler to make HBK submit at WrestleMania. While this match was great, his No Way Out classic against the Undertaker remains one of WWE's most underrated matches of all time.
ADVERTISEMENT
Article continues below this ad