"We Killed Him"- Bruce Prichard Reveals How WWE Ruined Kevin Nash aka Diesel
Published 06/02/2021, 9:00 AM EDT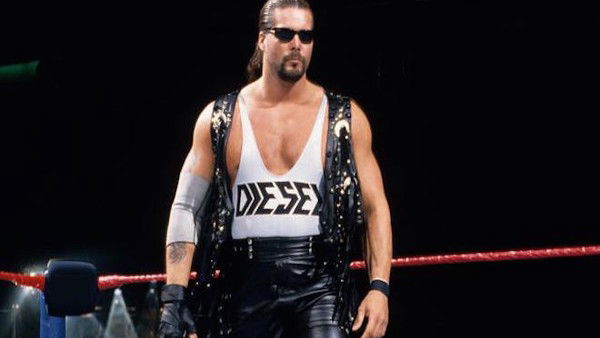 ---
---
Kevin Nash was one of the biggest stars of pro wrestling from the 90s. However, his initial success and superstardom didn't come under his own name.
ADVERTISEMENT
Article continues below this ad
He made a mark under the 'Diesel' character on WWE TV and was literally the company's next top big guy. In fact, he actually became the top guy but one creative decision really hurt his character big time.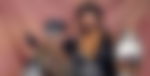 ADVERTISEMENT
Article continues below this ad
The mistake WWE made with Kevin Nash when he was WWE Champion
On the latest episode of the Something to Wrestle podcast, Bruce Prichard discussed WWE adding realism to the Diesel character. He revealed Jim Ross suggested adding realism to the Diesel character by talking about the real behind it – Kevin Nash.
Sadly, the idea backfired as fans cared for Diesel and not Kevin Nash. Explaining the scenario, Prichard said, "Well, I don't think it was necessarily working, and it goes back to day one of 'Okay, here's Diesel and he's your champion. We want him to be this big babyface, so he is going to lead everybody in prayer and then, let's sing you know'. He seized being Diesel."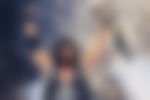 Prichard mimicked Jim Ross selling Nash's real-life basketball and college accomplishments. However, he said that's what was the last straw for fans to lose interest in 'Big Daddy Cool.'
"All of sudden, everything I loved about Diesel went away because he became Kevin Nash from East Tennessee University and a Basketball player," said Bruce Prichard.
Watch this story: Six Insanely Agile Heavy Superstars in WWE History.
The last straw
Prichard didn't hold back on firing shots at JR again. He said, "Everything that was cool about him went away because somebody felt, (mimicks JR again) 'God damn, we've got to credentials.
"You've got to have credentials. You've got to have a real story about these guys; he could have been a two-and-a-half-time All-American."
The Executive Director of Raw and SmackDown revealed when WWE went that way, nobody cared about it. He said, "Nobody gives a f*** about that s**t.
"They thought Diesel was cool; he kicked people's a**es. The audience overall were intrigued by Diesel. They weren't intrigued by Kevin Nash at this point in time."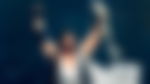 Explaining further, Prichard revealed JR's sit-down interview was the last straw for the Diesel character and even begged to Mr. McMahon to not let it happen.
However, no one listened to him. The aftermath? Well, we saw him in WCW as Kevin Nash soon after. "I remember begging almost not to do that God damn sit-down interview they did way back.
ADVERTISEMENT
Article continues below this ad
"We killed him right there. In that moment, we killed what we had spent all that time building. That's the 100% truth," he concluded.

Diesel lost the WWF Championship after his babyface turn to Bret Hart at Survivor Series 1995. By this time, the Diesel character had already picked up losing a ton of steam, and slowly he became a tweener.
One who is neither a good guy nor a bad guy. No no, not even 'The Guy.' That's only Roman Reigns!
ADVERTISEMENT
Article continues below this ad