"We Really Didn't Like Each Other"- Alex Riley Blames Beef with John Cena for his Failed Push in WWE
Published 06/22/2021, 9:15 AM EDT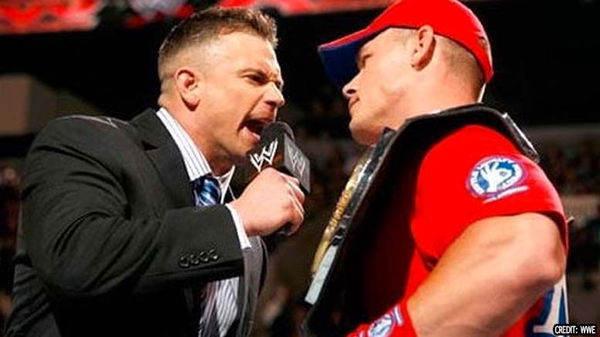 ---
---
In 2010, Alex Riley stepped into the WWE as The Miz's bodyguard/valet. He played the antagonist role to perfection, but had untapped babyface potential. Unfortunately, his push did not materialise, and he's constantly blamed John Cena for it. In the past weeks, he's been very vocal about his issues with the sixteen-time champion.
ADVERTISEMENT
Article continues below this ad
Alex Riley explains his volatile relationship with John Cena
ADVERTISEMENT
Article continues below this ad
Many fans and wrestlers have labeled John Cena a shark. They claim he holds back talent in order to rise to the top and stake his claim as the face of the WWE. Although many have refuted that claim and attributed his rise to his innate talent, people like Alex Riley have claimed it's a political move.
Speaking on the Hall of Fame podcast with WWE legend Booker T, the former WWE superstar opened up on his issues with Cena without actually taking his name.
"I have said that I would come back for one night with one conversation with one unnamed person. I believe we all know who it is, and then I'm going to also say that there was a situation where he stood on his belief system; of what he believed it took to be a main event wrestler in the WWE, and I stood on mine."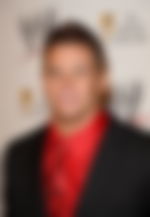 "He's not here to defend himself. I wouldn't do that to another man in the business. I've spoken my piece on Instagram the best I could, but I believe a certain somebody deserves the right to defend himself for what he believed it took to make it in that business, in sports entertainment. A business I love that I gave my life to equally, and we both had different belief systems."
Watch this story: WWE Hell in a Cell 2021 Results
Is it fair to blame Cena for his downfall?
John Cena is one of the greatest of all time. He was a great wrestler, gold on the mic, sold tickets and put WWE on the pinnacle of sports entertainment in the 2000s and 2010s. However, he's faced criticism for alleged backstage politics. Alex Riley himself claimed there was politics involved in the ending of his main event push.
"We just really didn't like each other. I don't think that's even a secret anymore. I try to do the best I could to play, and I don't even wanna say play, right? Every business is political, I understand that."
ADVERTISEMENT
Article continues below this ad
Riley has taken to Instagram to take shots at Cena and challenging him to a match. However, he has one condition for the match with Cena- the unionization of sports entertainment.
ADVERTISEMENT
Article continues below this ad