"We Wanted to be A**hole Heels" – WWE Legend Edge on His Infamous Rated-RKO Tag Team With Randy Orton
Published 08/03/2021, 3:52 PM EDT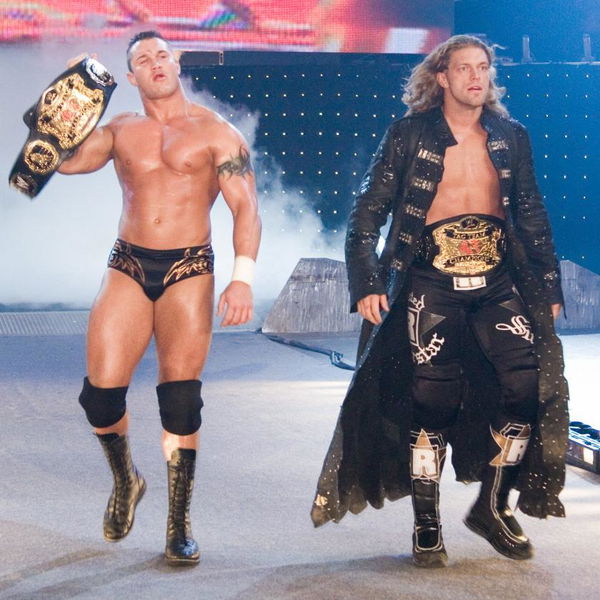 ---
---
Tag-team matches are something that showcases a wrestler's ability to work with his/her co-workers and give a stellar performance together. Not every superstar can be categorized as a great single and tag-team competitor, but Edge and Randy Orton are two wrestlers who can't seem to have a poor match when teamed together.
ADVERTISEMENT
Article continues below this ad
The reason these wrestlers dominated the tag team division back in the olden days is because of their in-ring chemistry. Randy and Edge were both heels in the company and teamed together to work the crowd. Little did they know they would become one of the greatest tag-teams of that time.
ADVERTISEMENT
Article continues below this ad
Back in 2006, when Degeneration-X cost Edge his shot at John Cena's title, he called out Randy Orton in the middle of the ring and proposed to form an alliance and take out their opponents together; hence 'Rated-Rko' was born on an episode of Raw.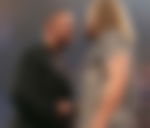 Watch this story: John Cena to Brock Lesnar: Six WWE Superstars Who Dared to Mock The Undertaker
Speaking with Kurt Angle on his podcast, The Kurt Angle Show, The Rated-R superstar talks about the chemistry he shared with 'The Viper'. He said that the reason he clicked with Randy was that Edge knew his father 'Cowboy' Bob Orton very well, who'd introduced him to the young Randy.
"We're friends, you know, and even our program last year, a lot of what we were saying in our promos was 100% true. I really did meet Randy in St. Louis with his dad and I'm a huge 'Cowboy' Bob Orton fan, I always have been. I think he's just so da*n good. So I went up to Bob Orton because he's one of our guys," said Edge.
Edge knew that Randy Orton would become the greatest of all times
Edge and Randy were the heels at that time and would cross paths with legendary wrestlers like Ric Flair and Shawn Michaels, and they loved beating and humiliating them. One thing that stood out apart from their in-ring chemistry was their ability to get the crowd to hate them with their microphone skills.
In the same interview, Edge confessed that Randy had the abilities which make a wrestler a megastar 'round the globe. He said that when they wrestled their first match together, Edge knew Randy would make it big in the pro-wrestling business.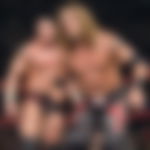 ADVERTISEMENT
Article continues below this ad
The former world champion talked about the fact that Randy played a heel character so effortlessly made their tag-team the most hated team at that point.
"We just worked well together. Even as opponents, we have great chemistry. The first night I worked with him, I was like 'Oh da*n, this guy is great, and he's just not even sniffling at where he's gonna be and doesn't know it either'. By the time we got to teaming, we're having fun because we wanted to be those a**hole heels that everybody hated."
This is the beauty of the pro-wrestling business; it gives us such memories which can never be erased or replaced.
ADVERTISEMENT
Article continues below this ad
Right now, Edge is feuding with Seth Rollins after Rollins cost him his chance at the Universal Championship at the Money in the Bank PPV.