"We Were Confused"- Kurt Angle Says the Entire WWE Locker Room Was Confused During the WCW Invasion in 2001
Published 07/07/2021, 5:45 AM EDT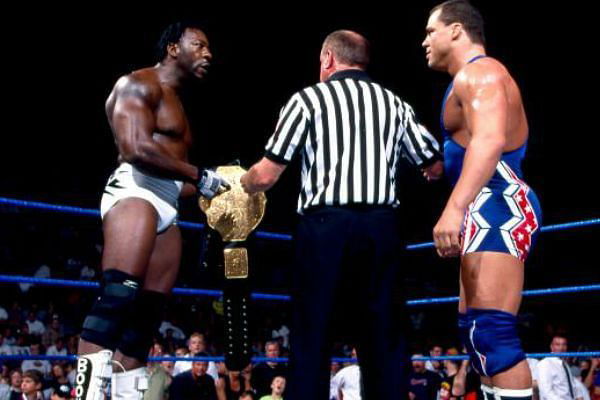 ---
---
It's safe to say that the Invasion storyline was not very popular with the fans, and it eventually took a toll on the wrestlers involved. Former WWE superstar, Kurt Angle, discussed how overwhelming the situations got with the invasion storyline.
ADVERTISEMENT
Article continues below this ad
On paper, the 'Invasion' storyline seemed like a crossover that would break many TV records ever set by any wrestling community. Ultimately, what was supposed to feature global superstars of two famous brands colliding with each other for ultimate supremacy, did not do well with the fans.
ADVERTISEMENT
Article continues below this ad
Vince McMahon bought out WWE's competition, WCW (World Championship Wrestling) in 2001. This ended the 'Monday Night Wars', and along with it, several superstars signed the WWE contract. Hence, the 'Invasion' angle was born.
Kurt Angle talks about how difficult it was for wrestlers
Recently, on his podcast, The Kurt Angle Show, the former champion revealed the locker room was under a lot of pressure as they had to cope up with every creative change made by the creative team.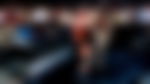 "There was a lot of confusion in the locker room because things were getting changed all the time. WCW was supposed to air on RAW every week. That got changed. ECW came into the mix with the invasion so WCW got changed up, and they decided to intertwine both ECW and WCW. So for us, we were confused, and we were only told what we needed to do that day. We weren't told what was gonna happen in the future because things kept changing."
To extend the storyline, McMahon involved ECW in the mix as well. This helped the angle to some extent as fans got invested for a while. Unfortunately, after some time, the reactions went stale again.
In the same interview, when asked how did the management work with such a change of plans and TV deadlines, Angle said, "I think Vince was on beast mode, and he got as much talent as he could get signed…There are a lot of great talents that came in, so Vince did his work and he was successful at it."
ADVERTISEMENT
Article continues below this ad
The storyline has polarizing opinions, and will always come up when anyone talks about important wrestling moments that changed the course of the business.
ADVERTISEMENT
Article continues below this ad
It did good as well for WWE, gifting superstars like Chris Jericho, Chris Benoit, Rey Mysterio, and many more who became wrestling pioneers in years to come.