Were WWE Legends Hulk Hogan and Ultimate Warrior Friends in Real Life?
Published 01/10/2022, 4:00 PM EST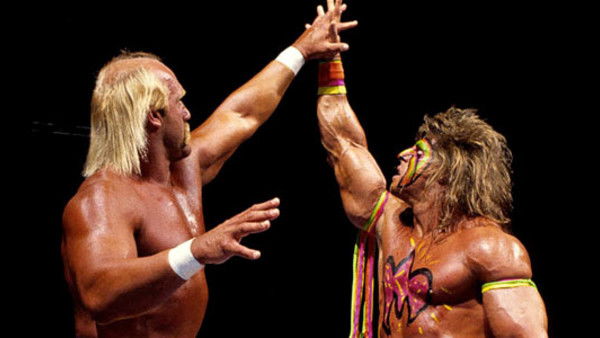 ---
---
There are certain moments that happen once in a lifetime. The same thing happened in the pro-wrestling industry when Hulk Hogan and The Ultimate Warrior worked in WWF together in the 90s.
ADVERTISEMENT
Article continues below this ad
However, when two gladiators collide, there is always bad blood between them. Now, it has been covered multiple times how The Ultimate Warrior dealt with the authorities backstage.
ADVERTISEMENT
Article continues below this ad
However, things between the two Hall of Famers were also not smooth. Although the two superstars produced the 'once in a lifetime' moment at WrestleMania VI, things were a little rocky backstage.
What happened between The Ultimate Warrior and Hulk Hogan?
WWE chairman Vince McMahon wanted to stir some things in the roster. After Hulk Hogan dominated the topmost position of WWF, McMahon wanted to put someone else on the top who would draw in the same ratings.
Eventually, The Ultimate Warrior showed up and Vince McMahon looked at the man as the next big thing. The Warrior had immense charisma and had the popularity which could easily replace Hogan, and that's what McMahon did.
However, soon things went sideways when Warrior threatened McMahon to get equal pay like Hogan, along with other benefits. Although Hogan and Warrior put together tremendous matches together the two wrestlers didn't get along well.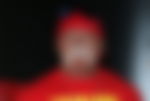 Did Warrior like Hogan?
Now, The Ultimate Warrior is an esteemed member of the WWE Hall of Fame, but he had some bad run-ins within WWE back in the 90s.
Given that the former world champion was at the pinnacle of the pro-wresting industry, he had fewer friends. The fellow Hall of Famer Jake 'The Snake' Roberts confessed that he wanted to kill The Ultimate Warrior because of his obnoxious behavior backstage.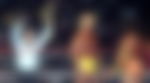 However, Warrior had a special beef with the Hulkster, but the anger was not directed towards him. He used Hogan to get more pay from Vince McMahon.
What was Hulk Hogan and Ultimate Warrior's tag team name?
ADVERTISEMENT
Article continues below this ad
No matter how bad things were backstage. Hogan and Warrior knew how to put up an excellent performance in the ring. The duo knew which buttons to click in order to mesmerize the crowd, and they did just that.
Seeing the chemistry between the two, Vince wasted no time in putting them together, and the WWE Universe just exploded. Seeing the two titans of the industry together, the ratings just skyrocketed for WWF.
ADVERTISEMENT
Article continues below this ad
However, the tag team didn't have an official name. They were simply called The Ultimate Warrior and Hulk Hogan. However, their most notable match came when took on Colonel Mustafa, Sgt. Slaughter and General Adnan.